Prosecutors say they cannot prove DUI or reckless driving against Seahawks QB Geno Smith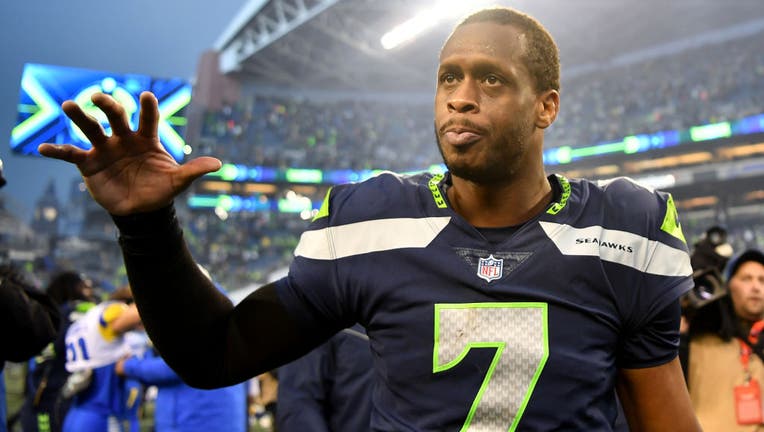 article
KING COUNTY, Wash. - Seattle Seahawks quarterback Geno Smith will not face charges after he was arrested on suspicion of DUI and reckless driving in January 2022, the King County Prosecuting Attorney's Office announced Thursday.
"Prosecutors released a statement Aug. 3, 2023 that stated: "Based on the evidence in the investigation, the King County Prosecuting Attorney's Office does not believe we can prove DUI or reckless driving beyond a reasonable doubt.
"Prosecutors can prove a DUI if a person's blood-alcohol concentration was at .08 or higher. Mr. Smith's blood-alcohol concentration was less than half that at .038.
"Prosecutors can also prove a DUI if a person's THC concentration is 5 or higher on a blood test. Mr. Smith's level was 2.6."
They went on to say that "prosecutors do not have evidence to rebut likely explanations for his bad driving. While we can show that Mr. Smith consumed alcohol and marijuana and that in general those two substances have a compounding effect, we do not have any evidence to show exactly what effect they had on Mr. Smith, and a reasonable doubt exists as to whether his ability to drive was affected by alcohol or marijuana."
Prosecutors also said that Smith's blood sample was stored in a refrigerator that failed at the Washington State Crime Lab: "Although, there is no reasonable doubt to the accuracy of the results, there would likely be litigation related to the handling of his blood samples."
The Washington State Patrol pulled Smith over for going 96 mph in a 60 mph zone and driving erratically across several lanes of traffic, according to an arrest report.
Smith was arrested Jan. 10, 2022 following the Seahawks' return from Arizona after their last game of the season. According to the arrest report, the state trooper "detected a strong odor of intoxicants and observed the driver had bloodshot, watery eyes." Smith told the state trooper he had some wine earlier in the night but had stopped drinking 90 minutes before he was pulled over.
Smith declined to take a preliminary breath test and a judge issued a search warrant for a blood draw. Smith was taken to a hospital where he became agitated prior to the blood draw, even with the Seahawks' director of team security present to try to calm Smith down, according to the report.
Smith was then transported to the King County Correctional Facility. He was released on $1,000 bail later in the day.
Following the arrest, Smith's attorney Jon Fox issued a statement that said his client was cooperating with investigators. "I hope that an open mind can be kept by all as the facts are ascertained," Fox said.
The Associated Press contributed to this report.