Patriots' defense ignored critics on the way to Super Bowl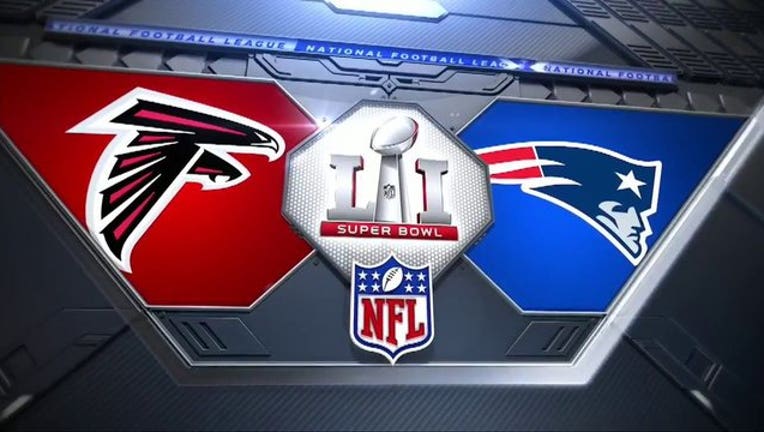 article
FOXBOROUGH, Mass. (AP) - There's a mantra that players quickly come to learn when they play for Bill Belichick and the New England Patriots.
It's placed in different spots in the locker room, it's on the walls around the team facility, and the coach himself repeats it often: "Do your job."
Perhaps no other unit for the Patriots has embodied Belichick's go-to phrase more than his defense this season.
And if New England hopes to capture its fifth Super Bowl, no other group will be relied on more as the Patriots face an Atlanta Falcons offense that has scored a combined 80 points through two playoff games.
Defensive back Duron Harmon, who had a huge touchdown-saving tackle in the second quarter of the Patriots' 36-17 AFC championship game win over Pittsburgh on Sunday, said that even in their tightknit world they couldn't help but notice the criticism that surrounded the defense earlier this season.
"Oh yeah, definitely. We try not to focus too much on the media, but we hear it, it's everywhere," Harmon said. "We heard that we weren't tested all year."
It was back in training camp that the Patriots first began to be dogged by questions about what their identity would be on defense following the trade of edge rusher Chandler Jones.
A slow start in struggling to create a pass rush without him during the first month of the regular season also did little to quiet critics.
That was followed by the surprise midseason trade of linebacker Jamie Collins, and a three-week stretch in which the defense failed to force a single turnover.
That turned early compliments for new additions such as Chris Long and Eric Rowe into pressure on the shoulders of New England veteran linebacker Dont'a Hightower and a secondary led by Devin McCourty and Logan Ryan to increase their production.
They responded by having the stingiest scoring defense in the NFL over the final three weeks of the regular season, and entered the playoffs giving up a league-low 15.6 points per game.
They've maintained that status in the playoffs, allowing just 16.5 points per game.
Turnovers have also been up since that midseason lull.
Including the two playoff games, the Patriots' defense has come up with 19 turnovers in the past eight games. The defense has had multiple turnovers in seven of those games during that stretch.
Belichick said the formula has simply been his players buying into the program they've always tried to foster. But he said getting to face playoff-bound teams late in the season was a boost as well.
"It doesn't happen overnight. There's no switch that you can flip," Belichick said. "It comes through a lot of hard work, a lot of meetings, a lot of communication on how we're going to do things and then a lot of on the field execution at actually doing them at a good competitive level so that we can gain confidence in each other as a unit as to how that's going to happen in a live game situation."
Cornerback Malcolm Butler said the results down the stretch haven't been a surprise to a now-unified group of veterans and newcomers that have come to appreciate the methodical approach that Belichick preaches daily.
"Just keep working, man. That's all you can do is work no matter what anybody says," he said. "Just keep working and keep your head down and things will happen like it happened this season."
He also said success wouldn't affect their approach to the next two weeks.
"The job's not done," Butler said. "I'm going to enjoy it and we've got to get back to work soon."
___
For more NFL coverage: http://www.pro32.ap.org and http://www.twitter.com/AP_NFL
___
Follow Kyle Hightower on Twitter at http://www.twitter.com/khightower