OUCH! Atlanta Hawks mascot injury caught on camera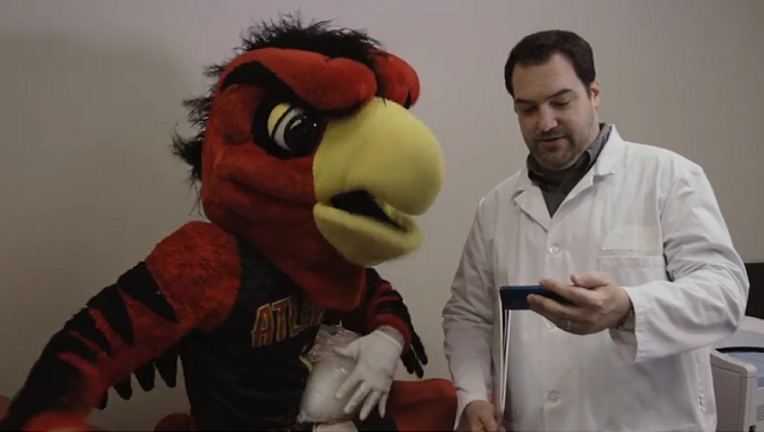 article
ATLANTA - The Atlanta Hawks will be down a man… er… bird for their game on Friday against in Boston. Harry The Hawk had a bit of an accident during one of his performances during Game 2 in Atlanta.
The terrible, cringe-worthy incident was caught on camera.
The Hawks, who claimed victory in their first two games at home, said they ran multiple tests on the beloved mascot. They even "checked the machine that goes 'ping!'" and diagnosed him with a groin injury. He is listed as questionable for the next two games, both of which are on the road.
App users: Click here to watch the YouTube clip

Harry's injury wasn't the only thing making headlines from the game. The Hawks' kiss cam caught a little too much loving and that's not a reference to the couple making out. No, she's become known as "pizza girl" and the team officially listed her among the heroes from Tuesday night's game.
Oh, yeah, and there even was a basketball game too!
The Hawks won big Tuesday night 89-72. They visit the Celtics on Friday and Sunday for the next two games.