Olivera makes debut but Braves lose again, 7-1 to Marlins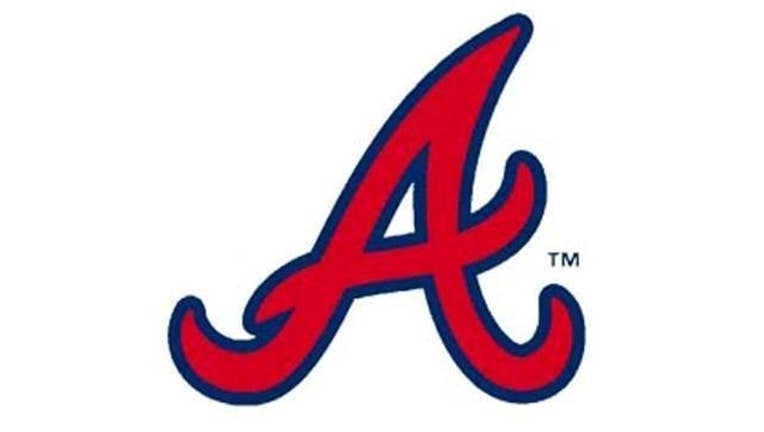 article
ATLANTA - Hector Olivera finally made it to the big leagues.
It was hardly a memorable debut.
The 30-year-old Cuban defector went 0 for 4 with a strikeout for the Atlanta Braves, who lost to Miami 7-1 on Tuesday night for their 14th loss in 15 games.
"Today I reached my dream," Olivera said through a translator.  "I finally realized it. Overall, I thought it was a good performance, a good effort. But I will continue to build on it, of course."
Olivera was acquired from the Los Angeles Dodgers as part of a blockbuster three-team deal that also involved the Marlins just before the deadline for non-waiver trades. He had to battle back from a hamstring injury, and then got limited time in the minors before his call-up to the big leagues.
"This is the best pitching in the world," he said. "The pitchers here are not pushovers."
The Braves have sure turned into pushovers, losing their seventh in a row. Over the last 15 games, they have been outscored 110-40 and were on course for their second straight shutout until A.J. Pierzynski came through with a two-out, run-scoring single in the eighth.
That snapped a stretch of 18 straight scoreless innings.
"We all know where we stand," Pierzynski said. "It's not fun. But we'll be here tomorrow."
Justin Nicolino (3-2) pitched seven scoreless innings for the Marlins, and Justin Bour broke it open with a three-run homer.
"I started off a little shaky," said Nicolino, a rookie who has allowed two runs or less in four straight starts. "The command of the fastball wasn't where it needed to be. But I made a few pitches where my defense picked me up."
The left-hander surrendered six hits, walked two and struck out three. The Braves squandered a couple of chances to break through.
Atlanta's Manny Banuelos (1-3) got his first start in more than a month coming off the disabled list. He lasted 2 2/3 innings, giving up six hits and three runs.
Bour came up with a big defensive play and hit a towering drive off Ryan Kelly into the Braves' bullpen, capping a four-run seventh that pushed the Marlins to a 7-0 lead. It was the first baseman's 15th homer of the season.
The Braves squandered a couple of chances to break through.
In the first, Atlanta put runners at first and third before Nick Swisher grounded into an inning-ending double play. The Braves loaded the bases with no outs in the third, only to get burned by Nick Markakis' base-running blunder. He broke for second on a liner down the line, which was snared by a diving Bour. He hopped up and raced to the bag before Markakis had any chance of getting back. Freddie Freeman ended the threat with a groundout.
SEPTEMBER CALL-UPS
In addition to activating Banuelos from the DL and calling up Olivera from Triple-A Gwinnett, the Braves promoted three other players from the top minor-league team: RHP Dan Burawa, RHP Brandon Cunniff and IF Daniel Castro.
All but Cunniff got into the game. Castro started at shortstop and went 1 for 3, doubling in the seventh. Burawa pitched two perfect innings with four strikeouts in his second big league appearance.
TRAINERS ROOM
Braves: SS Andrelton Simmons (sore right ankle) missed his second straight game. Manager Fredi Gonzalez doesn't think the injury is serious, listing Simmons as day to day.
UP NEXT
Marlins: LHP Adam Conley (2-1, 4.96 ERA) will be making his sixth start of his rookie season. In his only other appearance against Atlanta, giving up three runs in three innings of relief.
Braves: RHP Williams Perez (4-5, 5.56) will be looking to bounce back from the worst start of his short career. The rookie lasted just 1 2-3 innings against the New York Yankees, giving up eight earned runs in a 15-4 loss last Friday. He was sent briefly to the minors but will be called back up with the expanded rosters.