OF Jeff Francoeur Makes Braves with Impressive Spring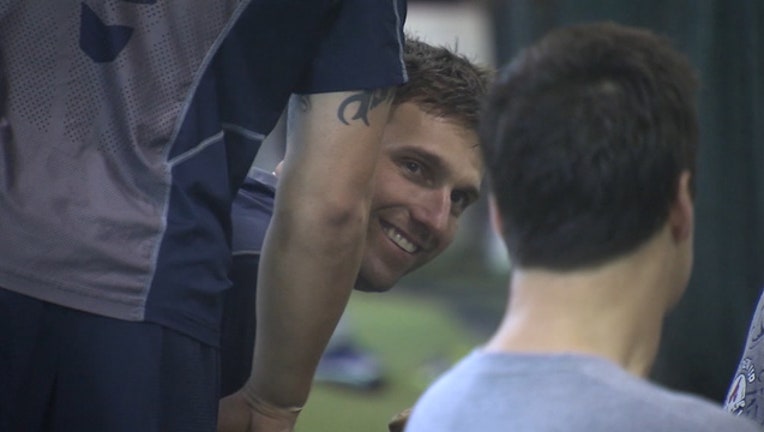 KISSIMMEE, Fla. (AP) - Jeff Francoeur has made the Atlanta Braves' opening-day roster with an impressive showing in spring training.
The Braves told the 32-year-old outfielder on Tuesday he will be added to their major league roster.
Under baseball's labor contract, the Braves were required to keep him, release him or pay a $100,000 retention bonus if he was willing to continue with his minor league contract. Francoeur made it clear he wouldn't go back to the minors.
Turns out, that wasn't an issue. Francoeur earned a backup role by hitting .327 with one homer and four RBIs through 19 spring games.
He is back with his hometown team, where he began his career in 2005 as a heralded prospect who made the cover of Sports Illustrated.