Life is a Dream: Atlanta up to No. 3 in AP WNBA power poll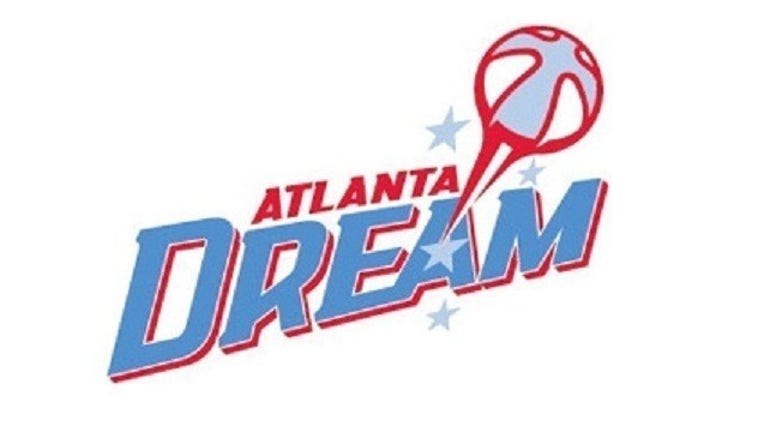 article
NEW YORK (AP) — Angel McCoughtry has a one-word explanation of why her team has been successful in the early part of the season — positivity.
The Atlanta Dream have won five of their first six games — their best start since 2013 when they started 10-1.
"We have a great chemistry and the one thing that I've learned in my career is positivity," McCoughtry said. "I didn't know how to channel adversity when I was younger. I love to win so much, I would get frustrated when we didn't. Now I channel my adversity by not getting frustrated and playing through it."
Atlanta was 15-19 last year and missed the playoffs for the first time since its inaugural season when the Dream finished 4-30. Now the No. 3 team in The Associated Press WNBA power poll , the Dream are coming off an impressive week.
"We are slowly but surely getting our momentum," Atlanta coach Michael Cooper said. "I thought we did a good job in Dallas and we are playing good but it's early. With the format of the playoffs it is important that you win these games and that's why we are 5-1."
Atlanta visits Connecticut on Friday and hosts Washington on Sunday.
___
POWER POLL: Minnesota now is the unanimous choice at No. 1. Atlanta continues its climb up the poll, moving into the third spot this week. The Dream started the season at No. 11 and were sixth last week. A look at the second regular season WNBA poll:
1. Minnesota (5-0): Another perfect week for the Lynx, who visit New York on Tuesday night.
2. Los Angeles (5-0): Sparks finish off undefeated four-game road trip with victories in Chicago and Connecticut. Off to best start since opening the 2003 season 9-0.
3. Atlanta (5-1): Had a huge week going 3-0, including two more road victories.
4. New York (2-2): Bill Laimbeer's team is 2-0 in regulation and 0-2 in overtime.
5. Dallas (3-3): Lost games to Atlanta and Chicago, but there is some good news for the Wings — Skylar Diggins may be ready to return soon after playing just once so far.
6. Indiana (2-3): Rough week as Fever dropped two road games and learned they will lose their coach to Vanderbilt when the season ends.
7. Chicago (2-4): Snapped four-game losing streak with victory at Dallas.
8. Seattle (2-3): The Storm are young, but are they fun to watch with Breanna Stewart and Jewell Loyd leading the way.
9. Washington (2-4): Starting to get healthy with return of Ivory Latta.
10. Phoenix (1-4): Finally got a win, beating Washington. Looked strong in the final half of the game.
11. San Antonio (1-3): Haley Peters helped them get first win of the season, edging Chicago to move them out of the bottom spot in the poll.
12. Connecticut (1-4): Still trying to find themselves on offense and defense. Schedule doesn't get any easier for them.
___
PLAYER OF THE WEEK: McCoughtry earned the first AP player of the week honors after averaging 20.6 points in the three victories. She edged out Maya Moore, who averaged 22.5 points and 4.5 assists in two wins. Tina Charles and Haley Peters also received votes.
___
GAME OF THE WEEK: Phoenix at Seattle on Friday at 10 p.m. ET. The Storm shocked the Mercury when Jewell Loyd banked in a 12-footer with 2.9 seconds remaining for the last of her career-high 30 points. The Mercury are coming off their first win of the season.
___
STAT OF THE WEEK: Tamika Catchings became the second player in WNBA history to amass 7,000 points when she had 16 in Indiana's loss to Atlanta on Sunday. Catchings now has 7,005 in her career. Thompson leads with 7,488.
___
Follow Doug on Twitter at http://www.twitter.com/dougfeinberg