Koetter praises Gurley, wonders about running back's health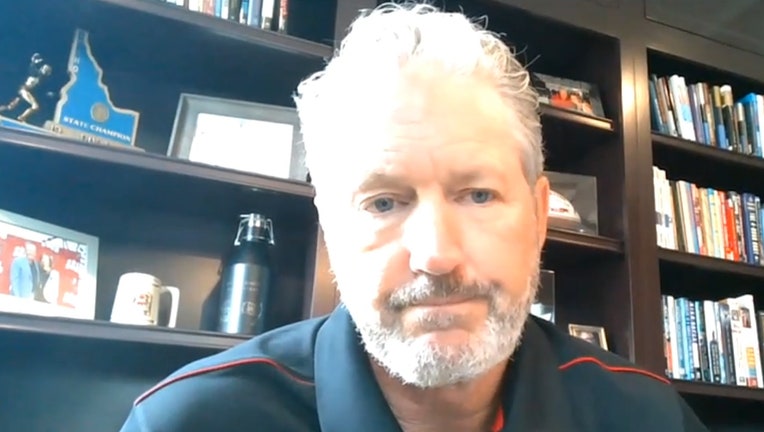 ATLANTA - Falcons offensive coordinator Dirk Koetter seems the same question as many of his teams fans: just how healthy is new running back Todd Gurley?
"He can do everything," said Koetter. "He's an excellent runner, he's good in the pass game, he can protect. The main question is, that no one seems to know, is, 'what's his health status? What's his workload?'"
The Falcons signed the former University of Georgia star to a free agent contract this offseason after Gurley was let go by the Rams. Gurley has dealt with a knee injury since Los Angeles' run to the Super Bowl, and had a career-low 857 rushing yards last season despite playing in all but one regular season game.
"He averaged about 17 touches a game last year, which is a little bit lower than he had been when he was All-Pro," said Koetter. "We're just going to have to find that out once we get here and get him working, get him up and running."
For his part, Gurley has dismissed questions about his health.
"Nah, I know I'm still that guy," said Gurley on a recent conference call with Atlanta media members. "Each year you've got to prove yourself."
Because of the coronavirus, NFL teams are conducting any offseason work virtually. That means coaches and team staff have not seen Gurley on the field in Flowery Branch yet.
"We've all seen what he can do," said Koetter. "His accolades speak for themselves. We've just got to see how healthy he is, how consistently he can do it. He can still do it, it's just a matter of how often can he do it?"