Kemp's HR, Phillips' 3 doubles lead Braves past Arizona 7-1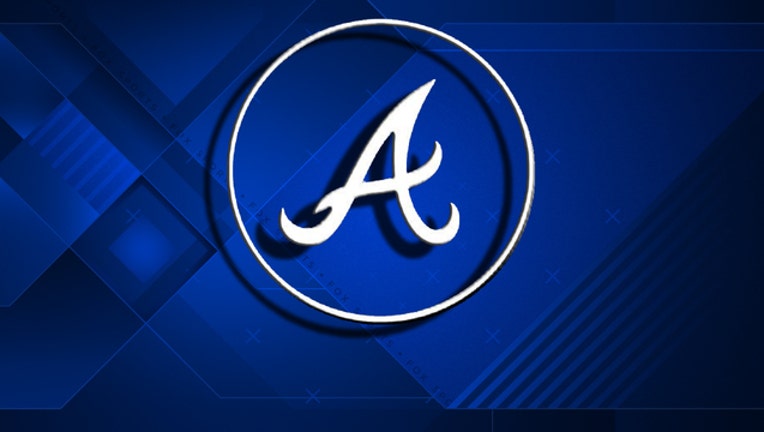 article
ATLANTA (AP) - For the first time in three months, the Atlanta Braves are a .500 team. They know more work must be done to join Arizona in the NL wild-card race.
Matt Kemp hit a three-run homer and Brandon Phillips doubled three times, leading Atlanta over the reeling Diamondbacks 7-1 Sunday for a three-game sweep.
Jaime Garcia threw seven strong innings as the Braves (45-45) reached .500 for the first time since April 17, when they were 6-6. Kemp and Matt Adams hit homers a four-run third inning.
"That's a good team we swept," Kemp said. "We've just got to keep going. This is a step in the right direction."
The Diamondbacks lead the NL wild-card standings, but have lost a season-worst five straight, eight of nine and 11 of 14.
"Obviously being swept two of the past three series is a big deal," catcher Jeff Mathis said. "We're just not clicking on all cylinders at this moment."
Arizona manager Torey Lovullo said he doesn't think his players are pressing.
"This is a very resilient group," Lovullo said. "They have been all year. They should be proud of where they're at. We know we've hit a little stumbling block and that's part of the season, part of every baseball season."
Garcia (3-7) allowed one run on four hits and three walks. He rebounded from a streak of allowing five or more runs in four straight starts to earn his first win since May 26.
"I'm not going to lie," Garcia said. "The W felt good."
Zack Godley (3-4) gave up seven runs despite his career-high nine strikeouts in six innings. He had not allowed more than three runs in a game this season before struggling early against Atlanta.
Godley already trailed 2-0 before giving up four runs in the third. Kemp's homer, which barely cleared the left field wall, drove in Phillips, who doubled, and Freddie Freeman, who walked. Kemp hit the homer on the first pitch he saw from Godley.
"I think he was making mistakes out over the plate to some hitters who were very fastball conscious," Lovullo said. "They made him pay for those mistakes."
Lovullo said Godley "picked himself up" and took pressure off the bullpen by recording six straight outs in the fifth and sixth innings.
TRAINER'S ROOM
Diamondbacks RHP Randall Delgado was put on the 10-day disabled list with right elbow inflammation. RHP J.J. Hoover was activated from the DL. Hoover, who also had inflammation in his right shoulder, was placed on the DL on June 23. Delgado (1-2, 3.59) allowed four runs while recording only two outs in Saturday night's 8-5 loss to the Braves.
POWER SURGE IN ATLANTA
Adams has hit 15 homers this season, including 14 since being acquired by the Braves from St. Louis on May 20. He needs only two more to match his career high of 17 with the Cardinals in 2013.
DOUBLES GALORE
Phillips had his first career game with three doubles. He hit RBI doubles in the first and fourth. The Braves have hit at least two doubles in 12 straight games. The only longer run in Atlanta franchise history was 15 straight games with doubles in August, 2016.
UP NEXT
Diamondbacks: Following a day off Monday, LHP Robbie Ray (8-4, 2.97) is scheduled to start for Arizona at Cincinnati on Tuesday night.
Braves: RHP Julio Teheran (7-6, 4.79) will try for only his second home win in 10 starts when the Braves open a home series against LHP Jon Lester and the Cubs on Monday night. Teheran is 1-6 with a 7.58 ERA at home and 6-0 with a 2.53 ERA in nine road starts.
___
More AP baseball: https://apnews.com/tag/MLBbaseball