Jones, Campbell taking on bigger roles for Falcons' defense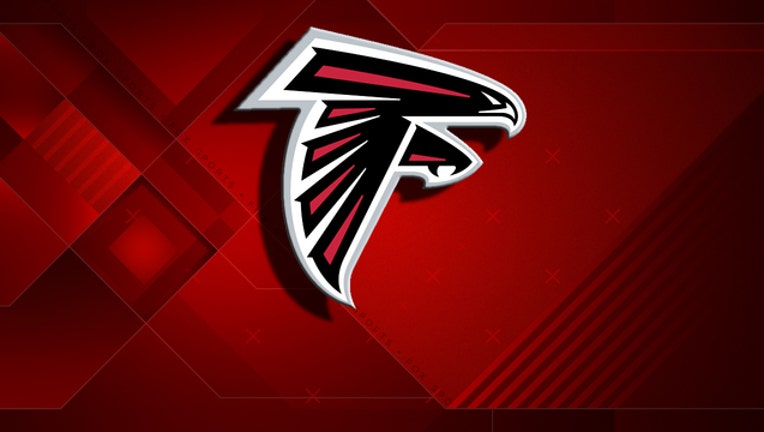 article
FLOWERY BRANCH, Ga. (AP) - The Atlanta Falcons put Deion Jones and De'Vondre Campbell on a quick learning curve for linebackers last year.
Having shown they could handle added responsibilities as rookies, Jones and Campbell will have their roles expanded this season as the Falcons try to make it back to the Super Bowl.
The Falcons want Jones to be more vocal on the field, in the meeting room and in the locker room. They want Campbell, who switched in May from weak side to strong side linebacker, to excel as a pass rusher.
Through the first 2½ weeks of training camp, coach Dan Quinn has described Jones as louder and looser since the team began voluntary workouts in March.
It took a while for Jones to feel empowered as a rookie. He did what was required of every middle linebacker, convening the huddle, calling out alerts and lining up the front seven before the snap, but yelling at veterans?
That didn't come naturally until the Falcons reached November.
"It took a good bit of time and it was after that Philly game that it really clicked," Jones said Sunday. "I needed to communicate more, be more physical, get everybody on the same page and get ready to play fast."
Jones has exceptional speed in coverage and in closing against the run, a sure ticket to get noticed by NFL scouts. He went on every team's radar at LSU's pro day, running the 40-yard dash in 4.38 seconds and then getting clocked again at 4.40 seconds.
Quinn was thrilled when Jones still available late in the second round of the draft. He knew the Falcons were getting a special player, and once they got him on the field, Jones' physical traits stood out.
Jones finished the season with a team-high 108 tackles, 11 pass breakups, three interceptions, two touchdowns and one forced fumble. Quinn wasn't surprised by those numbers. He knew what Jones could produce if he had a chance to play.
Changing Jones' personality took longer, even for a guy who's approachable and smiles easily.
"When I go back and see maybe the first half of the season, he was more rigid," Quinn said. "Even when he made a play, he didn't even know how to celebrate with the guys. It was like, 'I did my job.' Now you see the communication take place all along."
Campbell is still learning his new position.
As the strong-side starter, he will be responsible for covering tight ends and beating their blocks to make tackles. At 6-foot-4, 232 pounds, he has the size to handle the role while the Falcons prepare rookie Duke Riley, a third-round pick from LSU, to become the weak-side starter.
But the Falcons have added a wrinkle to Campbell's responsibilities as a pass rusher.
"They came to me right before OTAs and threw the idea out, just told me to try to learn it," Campbell said. "I played a little closer to the line of scrimmage before, so I was open to it. I thought it was something I could be really good at."
Campbell signed up again with former Falcons defensive end Chuck Smith, who trained him before the NFL combine, to learn the nuances of pressuring the quarterback. Smith ranks third in career sacks with Atlanta and doesn't sugarcoat his critiques.
"I knew he had the resume to get me to where I really want to go," Campbell said. "I really want to master the cross chop and the size scissors because I would consider myself to be more in the category of a speed rusher. I think those can be really good moves for me if I master them and learn to time them up."
Campbell looked sharp in last week's preseason game at Miami, dropping into coverage to intercept a pass. He could've returned the pick for a long touchdown but his foot touched the sideline.
At least he's seeing the field more clearly this year after undergoing offseason Lasik surgery.
"We call him 'New Vision,' " Jones said. "It was a great play. I told him if he didn't wear a size 14 (shoe) he would have stayed inbounds."
Notes: RB Devonta Freeman left the field about 20 minutes before practice ended because of a heat-related issue. Quinn said he would have more information on Monday. It was the second time in camp that heat has forced Freeman, the NFL's highest-paid running back, inside. ... All-Pro WR Julio Jones practiced after missing the preseason game with a tender foot. He is recovering from offseason surgery.
___
For more AP NFL coverage: http://pro32.ap.org and https://twitter.com/AP_NFL