It's must-win for Georgia, if not Alabama in SEC title game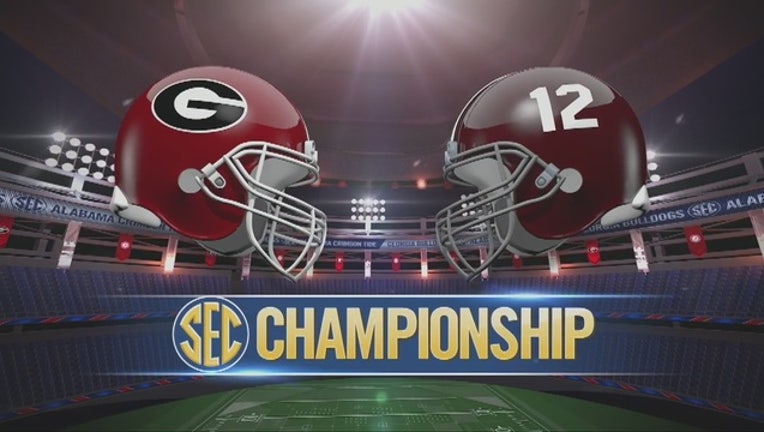 article
TUSCALOOSA, Ala. (AP) - Alabama players have been through the uncertainty before, and didn't like it.
The top-ranked Crimson Tide advanced into the College Football Playoffs after ending the 2017 regular season with a loss. This team's resume also might be impressive enough to survive a defeat to No. 4 Georgia in Saturday's Southeastern Conference championship game in Atlanta, but the Tide (12-0, 8-0 SEC) would certainly prefer to go ahead and lock it up this time.
It's almost certainly a must-win for the Bulldogs (11-1, 7-1), who parlayed last year's SEC title into a playoff trip before ultimately losing to the Tide in the national championship game. There's less clarity but more margin for error with an Alabama team that has won all 12 games by lopsided scores.
A win Saturday would make the Tide's playoff invitation a no-brainer. A loss puts the team's fate into the selection committee's hands once again.
Alabama would prefer not waiting until Sunday again to learn its fate.
"We know with the type of competition that we play and the schedule we play, if we win out we control our own destiny," Tide left tackle Jonah Williams said Monday. "We never want to put our destiny in the hands of somebody else. I think that on top of the challenges we have just playing high quality teams week in and week out, we also kind of have that (situation) where there's not any room to slip up, because then it's not in our hands anymore.
"So I think that's definitely something we've thought about."
It's exactly what happened a year ago. Alabama received its fourth straight playoff bid despite losing to Auburn in the Iron Bowl. Second in the division, first in the nation.
If the Tide falls short again and still gets into the playoffs after a closing defeat, that would leave champions of other Power 5 leagues - not to mention unbeaten UCF - feeling jilted again. No. 6 Ohio State faces No. 20 Northwestern in the Big Ten and No. 5 Oklahoma plays No. 11 Texas for the Big 12 title.
The Bulldogs' scenario is more straightforward, and also more precarious, than Alabama's.
They were fifth in last week's playoff rankings but the team ranked one spot ahead of them, Michigan, lost to Ohio State. The new rankings come out Tuesday night.
Georgia has coasted to five straight wins since losing to LSU behind the SEC's top rushing offense. Both teams are outscoring opponents by wide margins, 35 points a game for Alabama and 26 for Georgia.
Still, Bulldogs quarterback Jake Fromm knows that his team is in a must-win situation and Alabama might not be.
"You know, very interesting the way it kind of works out," Fromm said. "It's nothing that I can control, nothing that we can control. I just think we can only control what we can control. Go in, play a football game, and try to win every game you're in."
Plus, it's still the SEC championship. It's not the ultimate prize for either of these teams but it's still a big one.
The Bulldogs are seeking back to back SEC titles for the first time since winning three straight from 1980-82.
The coaches want to make sure nobody forgets that winning the league is still a big deal.
"You've heard me before talk about what a great venue this is, what a great opportunity it is for players," Alabama's Nick Saban said.
Bulldogs coach Kirby Smart said: "I know our guys are excited about getting back to Atlanta because that's always a goal for the program here at the University of Georgia, to have an opportunity to go play for a championship in what's one of the best conferences in the country, and we know what's at stake."
___
More AP college football: https://apnews.com/Collegefootball and https://twitter.com/AP_Top25