Inciarte sprints lift Braves over Mets 4-3, 4th straight win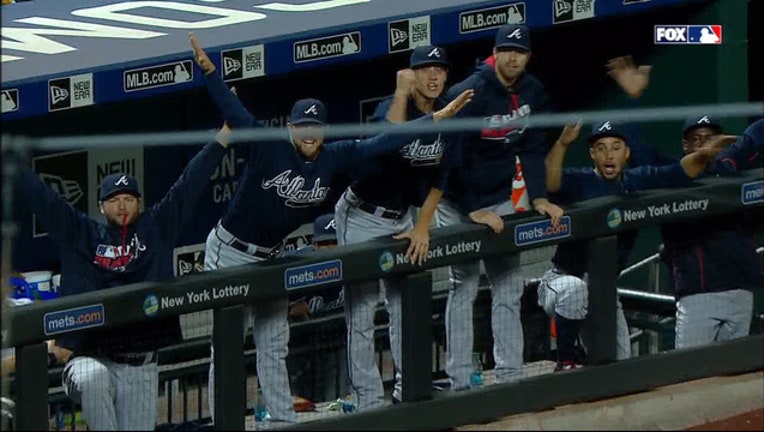 NEW YORK (AP) - Ender Inciarte sprinted to third when Curtis Granderson lazily threw the ball back to the infield after an eighth-inning flyout and scored the tiebreaking run on a wild pitch that bounced only 10 feet from home plate, boosting the Atlanta Braves over the New York Mets 4-3 Saturday night.
Atlanta overcame a 3-0 deficit and hung on in a wild ninth to beat the Mets for the second straight night and match its longest winning streak this year at four games. Jeff Francoeur and Tyler Flowers hit solo shots for the Braves, who have just 31 home runs this season — 26 fewer than any other big league team.