Hot-hitting Herrera helps Phillies sweep Braves again, 3-2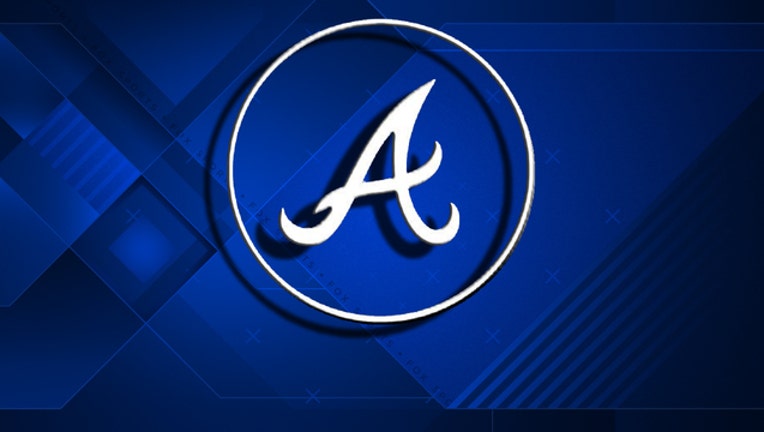 article
ATLANTA (AP) - Odubel Herrera and the Philadelphia Phillies won't relinquish their dominant hold on the Atlanta Braves.
Herrera again feasted on Atlanta pitching by driving in a run with two triples in the Phillies' 3-2 victory on Wednesday night that completed their third series sweep of the Braves this season.
The Phillies (42-69) swept the two-game series to improve to 11-2 against the Braves this season. They swept a four-game series against Atlanta on July 28-31 and a three-game set on April 21-23 - each in Philadelphia.
Herrera lined a triple to right field in the first inning off left-hander Sean Newcomb (1-7). He added another triple to center field in the third, driving in Freddy Galvis from first base. Herrera scored on Ozzie Albies' throwing error.
Phillies manager Pete Mackanin said Herrera hit "like his hair was on fire."
Herrera has a hit in 16 consecutive games against Atlanta, including 11 straight with a hit and a run scored. He has hit .434 (23 for 53) against Atlanta this season.
"That guy is killing us," said Braves manager Brian Snitker.
Overall, Herrera has a 12-game hitting streak. He drove in two runs with three hits, including a homer and a double, in Tuesday night's 5-2 victory.
Jerad Eickhoff (3-7) allowed two runs on nine hits in 6 2/3 innings. He earned the win but gave credit to Herrera.
"He's been awesome," Eickhoff said. "Every at-bat ... he's putting a good swing on something and making good contact."
After opening the game with six scoreless innings, Eickhoff gave up three hits in the seventh, including pinch-hitter Danny Santana's two-run single .
Hector Neris pitched the ninth for his 13th save in 16 chances .
Back-to-back doubles by Cesar Hernandez and Galvis in the fifth increased the Phillies' lead to 3-0.
The Braves committed ugly mistakes in back-to-back innings. In the sixth, Freddie Freeman singled and Nick Markakis doubled to the gap in right-center. Third base coach Ron Washington waved Freeman around third before changing his mind and trying to stop Freeman, who stopped too late and was caught in a rundown that ended the inning.
In the seventh, Braves left fielder Matt Adams dropped Cameron Perkins' fly ball for a three-base error. Perkins was stranded on third.
Braves rookie shortstop Dansby Swanson, recalled from Triple-A Gwinnett before the game, was 0 for 4, including a groundout to end the game.
Swanson was needed when Johan Camargo was placed on the 10-day disabled list after suffering a bone bruise in his right knee while jogging onto the field before Tuesday night's game.
TRAINER'S ROOM
Braves LF Matt Kemp (right hamstring strain) ran before the game and is on schedule to play an injury rehab assignment next week that may last only two games.
MORE ON HERRERA
According to research by the Elias Sports Bureau provided by the Phillies, Herrera is the first Philadelphia player to have a hit and run in 11 straight games against an opponent since Jimmy Rollins' 12-game streak against the Marlins in 2005.
PROGRESS FOR NEWCOMB
Newcomb allowed three runs, two earned, in six innings. The rookie issued only one walk, a sign of progress after seven walks in a loss to the Dodgers in his last start and at least three in five straight starts.
"Real encouraging," Snitker said. "I like the fact they went to work and made improvement over the last start."
HALL OF FAMER
Former Atlanta Falcons and New Orleans Saints kicker Morten Andersen, inducted into the Pro Football Hall of Fame on Saturday night, wore his new Hall of Fame jacket while throwing out the ceremonial first pitch.
UP NEXT
Phillies: RHP Vince Velasquez (2-6, 4.82) is 1-2 with a 3.76 ERA in five career starts against the Mets and will start in the opener of a four-game home series.
Braves: After an off day on Thursday, RHP Mike Foltynewicz (10-6, 3.94) will start in Friday night's game at St. Louis. Foltynewicz allowed seven runs in four innings in a 10-0 home loss to the Cardinals on May 5.
___
More AP baseball: https://apnews.com/tag/MLBbaseball