Hogan's big receiving day helps lead Patriots to Super Bowl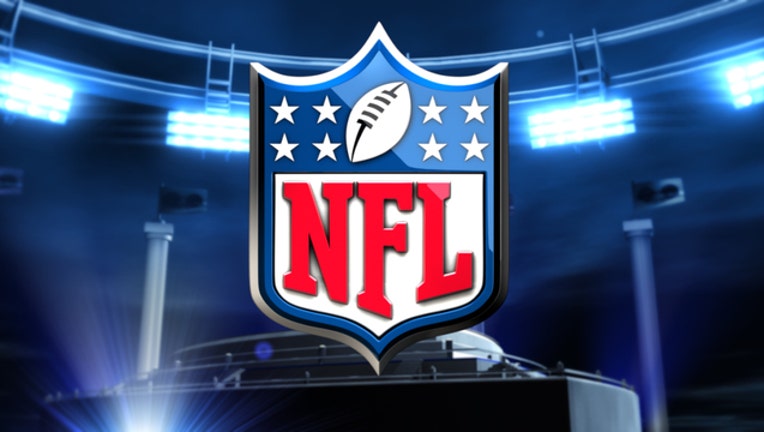 FOXBOROUGH, Mass. (AP) - Chris Hogan came to New England this offseason unsure of what to expect after spending four mostly quiet seasons in Buffalo.
After putting on one of the most memorable performances by a receiver in Patriots playoff history, he'll end the first season in his new home with a trip to the Super Bowl.
Hogan set a franchise playoff record with nine receptions for 180 yards in the Patriots 36-17 rout over the Steelers in Sunday's AFC championship game, breaking the mark Deion Branch set against Denver 11 years ago.
Not bad for a guy that played only one season of college football.
"For my whole career, I've worked really hard just to get a chance," Hogan said. "I kept getting chances and taking advantage of all of these opportunities. There's so many great players in this locker room and this is pretty special."
Hogan originally went to college to play lacrosse and was a four-year, all-conference lacrosse player at Penn State once playing opposite Patriots assistant Steve Belichick, son of coach Bill Belichick.
It was the first of a handful of early connections with the Belichick family.
Following a year of graduate football at Monmouth and stints on the practice squads of the New York Giants and Miami Dolphins, the former undrafted free agent was with Buffalo in 2014 when he caught his first career NFL touchdown late during a Bills loss to New England.
Then, when he became a free agent after the next season, he got a call from Bill himself offering an opportunity to join a team Hogan said he always "looked up to" from afar. He came aboard and hasn't looked back.
Tom Brady began the playoffs in an unfamiliar spot with a less than healthy receiving corps. Rob Gronkowski was sidelined following season-ending back surgery in early December. Danny Amendola also missed the final four games of the regular season with an ankle injury and was used sparingly during New England's divisional-round game.
But playing in just his second career playoff game, Hogan got the Patriots offense off to a monster start.
He notched the first touchdown of the night for New England after getting free in the back of the end zone for an easy 16-yard score . Hogan got up slowly on the play before his touchdown, but he didn't let it affect him.
Instead he kept getting open, and scored for the second time on a 34-yard, flea-flicker pass from Brady at the 7:43 mark of the second quarter.
Steelers linebacker Lawrence Timmons said Hogan's first score was the result of a blown assignment.
"He shouldn't be open at all," Timmons said. "They did a good job of executing their game plan while we did a poor job."
It was the first multi-touchdown game of Hogan's career - regular or postseason. It is also the first 100-yard receiving game of Hogan's career.
"He's been incredible," Brady said. "He's made big plays for us all season, and he made big plays in the biggest game of the season for us."
Hogan gained some fame in 2012 on HBO's "Hard Knocks" while with Miami in 2012, when he was nicknamed "7-Eleven" by teammate Reggie Bush because he was "always open."
Brady said Hogan is doing exactly what he expected him to do when the Patriots picked him up.
"I obviously followed him because we saw a lot of (Buffalo's) games," Brady said. "He was a great player for them. Obviously, they can't keep everybody. I'm glad we got him. He's just done an incredible job for us."
Hogan said being able to have the game of his career to reach the Super Bowl is something he will cherish.
"It'll be something that definitely I'll remember for the rest of my career and probably the rest of my life," Hogan said. "Anytime you're on the field with No. 12 it's special. You never take that for granted. He's the greatest."
___
Follow Kyle Hightower on Twitter at http://www.twitter.com/khightower
___
For more NFL coverage: http://www.pro32.ap.org and http://www.twitter.com/AP_NFL