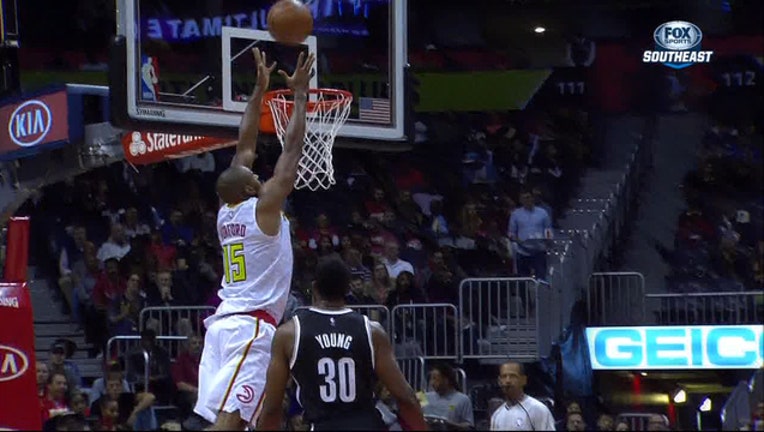 article
ATLANTA (AP) - Al Horford scored 21 points, Dennis Schroder added 20 and the Atlanta Hawks won their fifth straight game, 101-87 over the Brooklyn Nets on Wednesday night.
Brook Lopez finished with a season-high 27 points and Thaddeus Young had 14 for Brooklyn, which dropped to 0-5.
Jeff Teague had 16 points and six assists and Paul Millsap had 12 points and nine rebounds for the Hawks.
After going 1 for 7 from the field with four turnovers in first half, Schroder had a strong start in the third, hitting three 3s, a pair of layups and assisting on two baskets by Horford.
The Hawks took the game's first double-digit lead when Schroder hit a pair of free throws to make it 95-84 with 4:21 remaining. Atlanta began the third quarter with a two-point lead.
Lopez was 11 for 16 from the field. Nets forward Joe Johnson went 1 for 10, including 0 for 3 on 3-pointers, and finished with five points.