Grayson new era starts this spring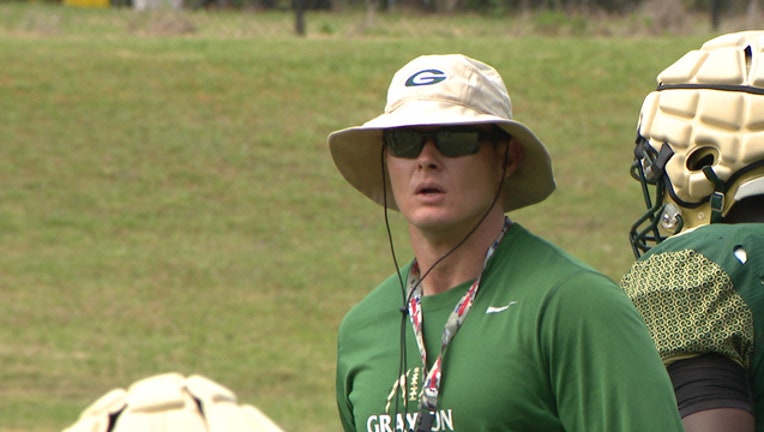 GRAYSON, Ga. - Grayson came calling and Adam Carter answered. After going 12-1 at Creekview High School in 2018 and leading the Grizzlies to their first-ever region title, Carter left Canton after just one season for Grayson.
"There are about five jobs in my head that if that job came calling, you better go listen," says Carter.
Now Carter is in the middle of his first spring practice with his new team. Grayson is no rebuilding project. 10-3 a year ago and despite losing some big time college recruits, the Rams are still stacked.
4-star senior quarterback CJ Dixon throwing to 3-star senior recevier Ryan King with 4-star junior running back Phil Mafah in the backfield.
Recently talent has not been an issue at Grayson, but there are just two state titles.
"We've got a lot of kids that are really really talented, we've just to get them to conform to what we're doing," says Carter.
Carter is the Rams third head coach in their last four seasons and they're hoping it's the last change for a while.