Georgia's Richt to Again Look at 'All Possibilities' at QB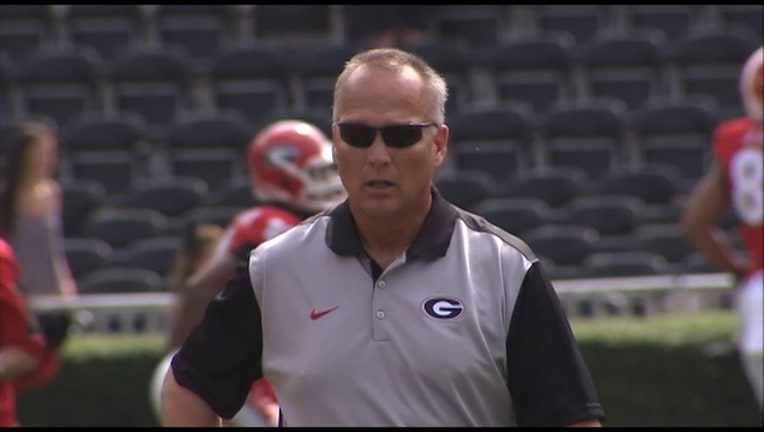 article
ATLANTA (AP) — Georgia coach Mark Richt said Sunday he'll consider "all possibilities" this week at quarterback — again.
Richt benched Greyson Lambert to give Faton Bauta his first career start, and Bauta threw four interceptions in an embarrassing 27-3 loss to No. 11 Florida on Saturday.
Lambert won the starting job over Bauta and Brice Ramsey in a close preseason battle. Richt wasn't ready to say who he'll start this week against Kentucky.
"We'll be discussing all possibilities, though, I'll say that," Richt.
Richt said he also will look at changes on the offensive line.
Georgia (5-3, 3-3 Southeastern Conference) was held to 223 total yards by the Gators.
The Bulldogs have lost three of four. The only win in that span was a 9-6 victory over Missouri.
Worse, two of the losses have been lopsided, including a 38-10 home loss to Alabama on Oct. 3. Georgia's second straight loss in the Florida series has led to speculation about Richt's job security.
Georgia was the preseason pick to win the SEC East and was eliminated from the race with Saturday's loss. The Bulldogs have struggled to overcome the loss of star tailback Nick Chubb to a season-ending knee injury at Tennessee on Oct. 10.
Richt said "there's no doubt" he has the pieces in place to stop the sudden downward turn.
"A lot of it is just attitude," he said. "A lot of it is mindset and I think we'll have that right mindset. I think we have what it takes to turn this thing around, no doubt, for the season and beyond that as well. I do think we have the right ingredients, yes."
Bauta completed only 15 of 33 passes for 154 yards, with four interceptions. The third interception came in the end zone, with Georgia trying to make it 20-10 in the fourth quarter.
Georgia was held to 69 yards rushing, including 45 yards on 13 carries by starter Sony Michel.
Richt said Michel suffered "a slight fracture" in his hand early in the game. Richt said no surgery will be needed and Michel is expected to play against Kentucky.
___
AP college football website: www.collegefootball.ap.org