Georgia Southern honors slain NFL player with degree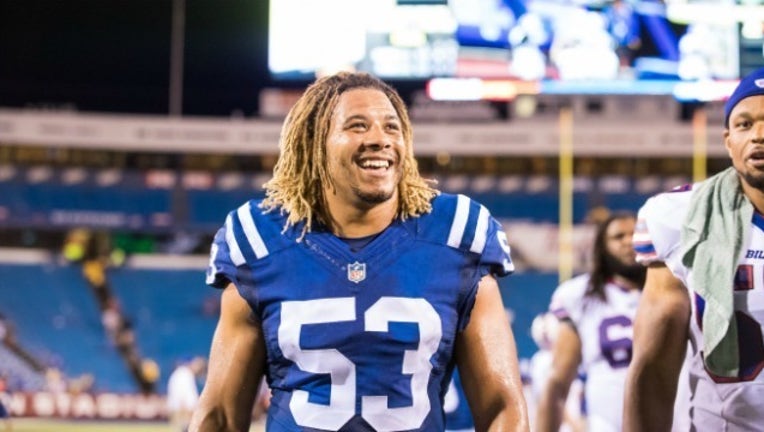 STATESBORO, Ga. - A graduation on Saturday at Georgia Southern University turned into an amazing moment as the school honored an NFL player killed by a suspected drunk driver.
Edwin Jackson, the late Indianapolis Colts linebacker was killed after being hit by a car while standing on the side of the road with his Uber driver.
During the ceremony, Jackson's mother and father Wesley and Mary Jackson were brought up on the stage. 
MORE: Colts' linebacker Edwin Jackson's funeral held in Atlanta
It was then that Georgia Southern's College of Arts and Sciences announced that Jackson would receive an honorary Bachelors of Science degree.
The crowd burst into applause while Wesley and Mary received the degree with a hug and a handshake.
As they walked out. Wesley shouted out "Georgia!"
The crowd as one cheered back "Southern!"
Jackson grew up in Atlanta and went to Westlake High School. He went to Georgia Southern before being signed by the Arizona Cardinals in 2015.