Georgia fires basketball coach Mark Fox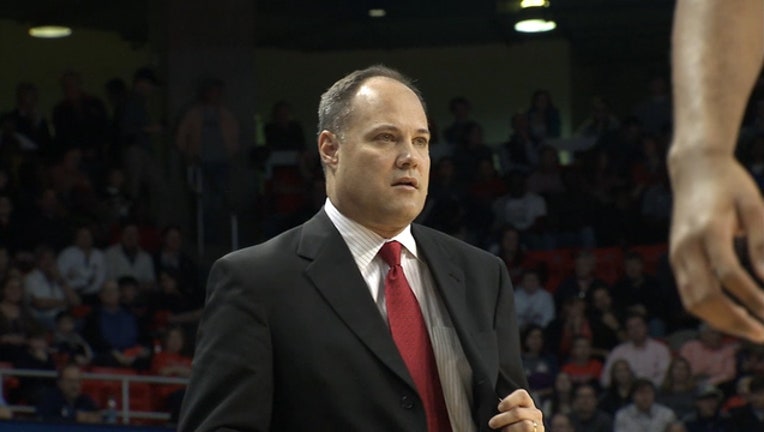 ATHENS, Ga. - The University of Georgia is letting go of head men's basketball coach Mark Fox. The University made the announcement Saturday evening. His expected departure was reported earlier in the day by several outlets including ESPN.
App users: View full article here
"In the end, I felt like we have not reached our full potential as a basketball program," said UGA director of athletics Greg McGarity in a statement released by the school. "I really thought we were on the way to turning the corner this year. We just did not achieve the level of success as a program that I believe we should at the University of Georgia."
Fox's Bulldogs lost to Kentucky in the quarterfinal round of the SEC Tournament Friday. The Bulldogs ended the season with an 18-15 overall record and a 7-11 record in SEC play.
McGarity says the school will conduct a national search for their next coach.
Fox took over at UGA in 2009 and in that time has led the Bulldogs to two NCAA tournament appearances, in 2011 & 2015. Fox has also produced three NBA draft picks during his tenure at Georgia, Kentavious Caldwell-Pope, Try Thompkins, and Travis Leslie, with another possibly coming this season in SEC Player of the Year Yante Maten.
Fox currently ranks third in school history in total wins behind Hugh Durham and Herman Stegeman.