Gennett hits grand slam, Reds beat Braves 11-8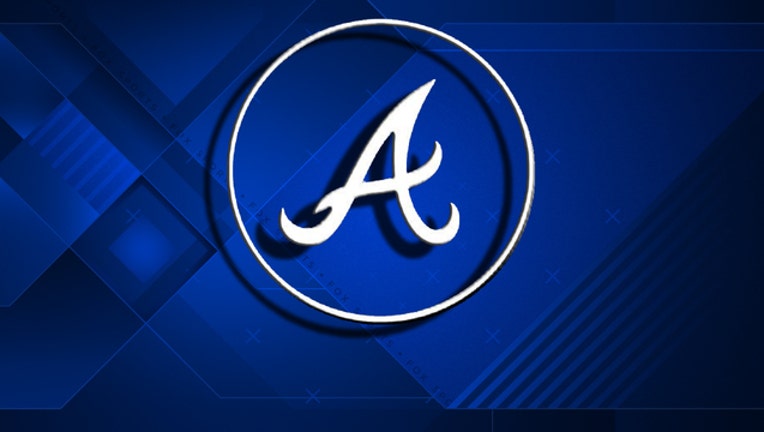 ATLANTA (AP) - Julio Teheran still considers himself to be Atlanta's ace, even if his numbers suggest otherwise.
"Yeah, that's the spot I want to be in hopefully for my whole career," he said. "That doesn't mean I won't have ups and downs. We're all human. We all make mistakes."
Scooter Gennett hit a grand slam, Robert Stephenson won for the first time in eight decisions and the Cincinnati Reds beat the Braves 11-8 on Saturday night.
Teheran, expected to be the Braves' ace for a fifth straight year, set an Atlanta record by losing his ninth straight home decision. He dropped to 1-9 with a 6.98 ERA in 13 starts at SunTrust Park.
"I think it's part of baseball," he said "Every time I get the ball I try to win. I haven't won since the first game but it's not like I'm going to worry about it. I'm just trying to get better."
Gennett's 21st homer, his third grand slam this season and fourth of his career, made it 11-4 in the ninth. The Braves scored four runs in the bottom half, but Michael Lorenzen, the second Cincinnati pitcher of the inning, earned his second save after Blake Wood failed to retire a batter and allowed the four runs.
Stephenson (1-4) gave up three hits, three walks and two runs - one earned - in five innings. Winning for the first time since April 2016, the converted reliever struck out five but had some struggles, dropping a ball at first base, hitting a batter with a pitch and throwing a bunt attempt into the Atlanta dugout.
"It's nice to see something other than a zero up there," Stephenson said of his record.
Gennett joined Frank Robinson, Lee May, Ray Knight, Eric Davis, Chris Sabo and Devin Mesoraco as the only Reds to hit three grand slams in a season.
"I don't think anybody could have expected this," Reds manager Bryan Price said. "The numbers speak for themselves."
Gennett loves the pressure of getting a chance to hit with the bases loaded.
"It's not like I'm trying to hit homers, but you want to come through," he said. "To get some more runs there was huge, especially the way the game ended up."
Cincinnati took a 4-1 lead in the fourth on singles by Eugenio Suarez and Scott Schebler. Braves center fielder Ender Inciarte overran Suarez's hit and the ball got past him for a two-base error that scored another run.
Schebler went 3 for 4. Billy Hamilton and Joey Votto each added an RBI.
Teheran (7-11) allowed eight hits, three walks and five runs - four earned. He struck out seven and has dropped five straight decisions overall.
The Braves scored on Brandon Phillips' 11th homer, Inciarte's sacrifice fly, Kurt Suzuki's 13th homer and Matt Adams' three-run, pinch-hit homer in the ninth.
Teheran topped the Atlanta mark held by Craig McMurtry in 1984 and tied by Shelby Miller in 2015.
The Braves dropped to 9-22 since reaching .500 on July 16.
GOOD MOVES
Phillips fielded a grounder barehanded on the third-base line and Freddie Freeman dug out his throw on a nice play by corner infielders in the sixth. ... Reds LF Adam Duvall robbed Matt Kemp of a hit, running forward to make a diving catch in the third. ... Braves RF Nick Markakis stretched out to catch Hamilton's liner against the grass in the sixth.
TRAINER'S ROOM
Reds: SS Zack Cozart is limping considerably after getting hit in the leg with a pitch Friday and leaving the game early. Manager Bryan Price indicated that Cozart is likely to avoid the disabled list and could return to the lineup Tuesday against the Cubs. Cozart has been on the DL twice this year with strained right quad.
Braves: Kemp was reinstated from the disabled list and went 1 for 5. He grounded into a fielder's choice to end the game. ... LHP Luke Jackson was placed on the 10-day disabled list with a right shoulder strain. RHP Matt Wisler was called up to take his spot.
UP NEXT
Reds: RHP Luis Castillo (2-5, 3.39 ERA) will make his 12th career start and face the Braves for the first time. He pitched six scoreless innings of a no-decision last Tuesday against the Cubs.
Braves: LHP Sean Newcomb (1-7, 4.45 ERA) will make his 13th career start and face Cincinnati for the first time. Since starting his career 1-2 with a 1.48 ERA in four starts, Newcomb has given up 28 earned runs and 29 walks in his last 40 1/3 innings.
___
More AP baseball: https://apnews.com/tag/MLBbaseball