Foltynewicz, Freeman power Braves past Marlins, 7-2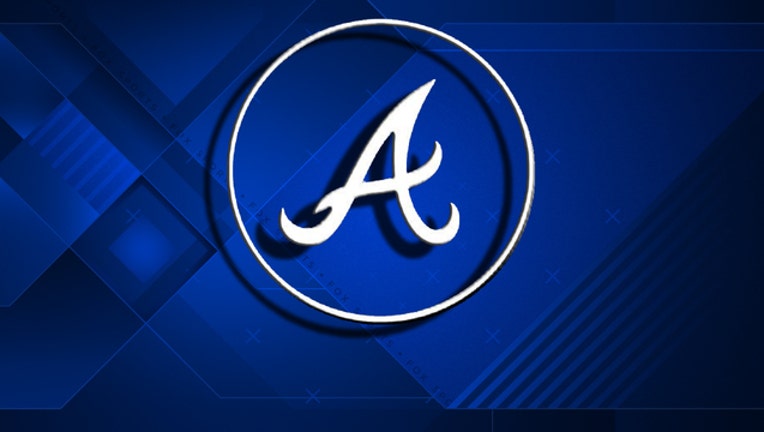 article
ATLANTA (AP) - Mike Foltzynewicz is learning how to put bad starts behind him and focus on what's next.
It hasn't been easy.
"That's the big key," he said. "You don't really want to keep going downhill after a bad start. I make it a goal after every rough outing to come back out better than ever the next time. I take pride on that, coming out and being consistent."
Foltynewicz had a career-high 11 strikeouts, Freddie Freeman hit a three-run homer and the Atlanta Braves beat the Miami Marlins 7-2 on Saturday night.
Miami led 1-0 in the sixth when Giancarlo Stanton slugged his 36th homer, most in the majors. One night after homering twice, Stanton crushed Foltynewicz's fastball deep into the seats in the left field , but the Braves took a 2-1 lead in the bottom of the inning on Freeman's RBI single and Nick Markakis' RBI double.
Freeman hit his 20th homer and Brandon Phillips had a two-run single in a five-run seventh.
Foltynewicz (10-6) struck out eight of the first 12 batters he faced. He allowed four hits and one run in 6 1/3 innings and did not issue a walk for the first time in 15 starts.
Freeman can see Foltynewicz maturing, not letting his attitude turn sour as easily as it did earlier in his career.
"He's not letting one little pitch or one that doesn't go his way affect him the whole start," Freeman said. "It's been big for us and big for him. He's changing his game right now."
The Braves have won each of Foltynewicz's last seven home starts. He's 5-0 with a 2.43 ERA over that stretch. His previous career high in strikeouts was 10 .
"Folty was on his game tonight," said Stanton, who added an RBI double in the eighth. "He was throwing hard, mixing his slider good. We let an inning get out of hand and we lost."
Dan Straily (7-8) lost his fourth straight start, allowing five hits, two runs, one walk and striking out seven in 5 2/3 innings.
Braves closer Arodys Vizcaino earned a save for the second straight night, relieving Luke Jackson with the bases loaded in the ninth and retiring the two batters he faced.
GONE CARLO
Major League Baseball's Statcast said Stanton's homer would have gone a distance of 446 feet unimpeded with an exit velocity of 110 mph off the bat. He needs two homers to pass his career high of 37 in 2012 and 2014. Stanton is easily within reach of the club record, which Gary Sheffield set with 42 homers in 1996, but manager Don Mattingly needs more production from other batters. "The only guy really driving any runs in is G," Mattingly said. "He's swinging the bat good. He's hitting about everything they're throwing up there."
STREAKS
The Marlins have dropped two straight after winning nine of 13. They had won four straight series, their best streak since August-September 2015. ... The Braves had gone 0-4-1 in series play since sweeping Arizona after the All-Star break.
FRIED GETS THE CALL
LHP Max Fried said he "was shocked and surprised" that the big league club promoted him from Double-A Mississippi because he's struggled this season with a blister. The 23-year-old, a career starter in the minors, will pitch out of the bullpen. Fried, the No. 7 overall draft pick of 2012, was traded from San Diego to Atlanta in December 2014, four months after having Tommy John surgery.
UP NEXT
Marlins: RHP Jose Urena (9-5, 3.82 ERA) was sharp in last start, allowing one run in eight innings of a 1-0 loss to Washington. In four career starts and three relief appearances against Atlanta, Urena is 0-3 with an 8.10 ERA.
Braves: RHP Lucas Sims (0-1, 4.50) will make his second career start. Sims, one of the organization's top pitching prospects, was called up from Triple-A Gwinnett earlier this week.
___
More AP baseball: https://apnews.com/tag/MLBbaseball