Falcons hold on to beat Lions 30-26 thanks to NFL rule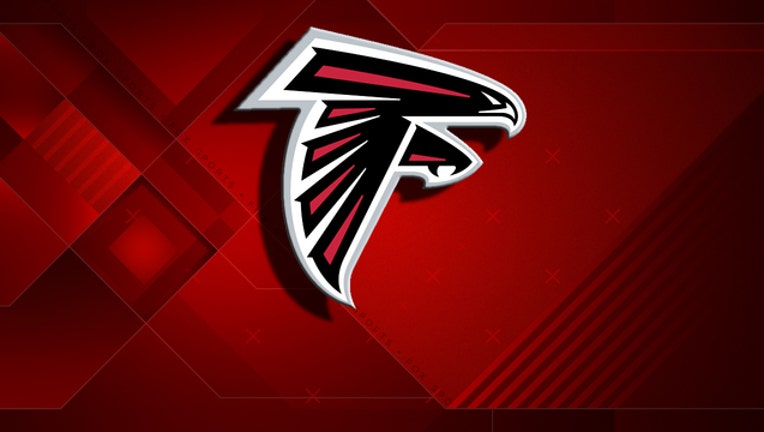 article
DETROIT (AP) - The Atlanta Falcons escaped Detroit, holding on for a win thanks in part to an NFL rule that went in their favor.
Matthew Stafford's pass to Golden Tate was ruled to be just short of the end zone in the final seconds after a review, allowing Atlanta to beat the Lions 30-26 on Sunday.
The call on the field was touchdown when Stafford connected with Tate on a slant from the 1 with 8 seconds left, but it was overturned because the receiver was down before the football reached the goal line. By rule, 10 seconds had to run off the clock and that ended the game because Detroit didn't have any timeouts.
"Had the call on the field been correct initially, the clock would have run out," FOX analyst Dean Blandino, an ex-NFL officiating chief, explained in a tweet: "That's the spirit of the rule."
Lions coach Jim Caldwell agreed that the call was made correctly and the rule was applied properly. He added, though, that Stafford could have taken another snap if the call on the field was made correctly initially that Tate was down inside the 1.
"Certainly," Caldwell said. "We practice it all the time."
Cornerback Desmond Trufant, who extended Detroit's last drive with two penalties, was unaware of the rule that proved to be favorable for the Falcons.
"I thought we were going to have to play another down," Trufant acknowledged.
The defending NFC champion Falcons (3-0) overcame Matt Ryan's three interceptions and many other mistakes.
Trufant was called for pass interference in the end zone on a third-and-10 from the Atlanta 19, giving the Lions a first down at the 1 with 19 seconds left. Trufant was flagged for holding on a second-and-30 from the Falcons 38 earlier in the drive, allowing Detroit pick up a first down.
Detroit (2-1) never led in the game, and failed to pull off another comeback in the fourth quarter.
"I wish I could've gotten us in," Stafford said. "It's kind of what I do, and didn't get it done."
END OF A STREAK
Ryan hadn't thrown an interception in nine games, including three games during the last postseason, before getting picked off three times at Ford Field. Safety Glover Quin stepped in front of one pass and returned it 37 yards for a score in the second quarter, cutting Atlanta's lead to 17-13. His other two interceptions were deflected, one through Mohamed Sanu's hands. Ryan finished 24 of 35 for 294 yards with a tiebreaking, 40-yard TD pass to Taylor Gabriel early in the fourth on a screen and a 4-yard strike to Sanu early in the game.
RUNNING FREE
Devonta Freeman scored on a 1-yard run to put Atlanta up 17-3 in the second quarter and finished with 106 yards rushing - 35 more than Detroit's entire team had on the ground.
BY THE NUMBERS
Stafford was 25 of 45, missing some targets and having Eric Ebron drop two, for 264 yards and an 11-yard TD pass to Tate in the third quarter that cut Atlanta's lead to 23-20. Ameer Abdullah had 14 carries for 47 yards after running for 86 yards Monday night in a win over the New York Giants. Detroit's Darius Slay picked off two deflected passes, matching his total number of interceptions in each of the previous three seasons.
TAKING A KNEE
Detroiter Rico Lavelle, who sang the anthem, added a new layer to pregame protests around the league. Just before finishing the song and belting out "brave," Lavelle went down on his right knee, bowed his head and raised his right fist wrapped around the microphone. Eight Lions and two Falcons also took a knee on the sideline as owners for both teams locked arms with players and coaches.
INJURIES
Falcons: Atlanta was without three starters: defensive end Vic Beasley (hamstring), defensive end Courtney Upshaw (knee/ankle) and Ryan Schraeder (concussion). The Falcons appeared to miss Schraeder in particular because his replacement, Ty Sambrailo, gave up two sacks in the first half.
Lions: Detroit was also missing a trio of first-string players: linebacker Jarrad Davis (concussion), safety Tavon Wilson (shoulder) and center Travis Swanson (ankle). Lions defensive end Anthony Zettel left the game with an injured right knee, but was able to return.
UP NEXT
Falcons: Host Buffalo next Sunday.
Lions: Play at Minnesota next Sunday.
___
For more NFL coverage: http://www.pro32.ap.org and http://www.twitter.com/AP_NFL