Falcons cut rookie free agent amid assault investigation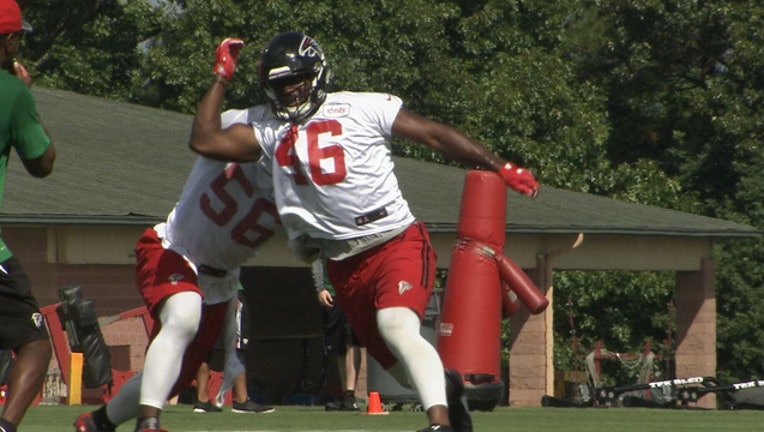 article
SALT LAKE CITY (AP) - The Atlanta Falcons cut rookie free agent linebacker Torrey Green on Thursday amid news that Utah law enforcement authorities were investigating allegations of sexual assault made against Green while he was a student at Utah State last year.
Falcons owner Arthur Blank said Green was cut Thursday morning after the team learned of the allegations the night before.
"We don't want anybody connected to the organization who has those kinds of accusations around them," Blank said.
No number was listed for Green to reach him for comment. Messages left with his agent Dominique Price were not returned.
Logan Police Capt. Curtis Hooley said Thursday that his department investigated three separate allegations of sexual assault made by three women against Green in January and November of 2015. The three alleged incidents occurred off the campus but involved other students at Utah State in Logan.
The Cache County Attorney's Office is reviewing all the cases again after The Salt Lake Tribune reported the allegations in July, Hooley said. Messages left with the county attorney's office were not returned.
Hooley said two cases were closed because there wasn't enough evidence to warrant charges.
A third case is still open while police investigate and speak to witnesses who were friends of the woman.
Green was interviewed by the police officer who investigated all three cases but was never arrested or charged with a crime, Hooley said.
Hooley said a fourth case was investigated by the nearby North Park Police Department.
North Park police did not return a message Thursday.
Green, who is from Rubidoux, California, graduated from Utah State this spring.
He signed a free agent contract with the Falcons in April.
Falcons coach Dan Quinn and general manager Thomas Dimitroff said Thursday that they felt Green faced an uphill battle to make the roster.
"He needed to go take care of his business, and we needed to do the best thing for the organization," Dimitroff said.
___
Associated Press Writer George Henry in Flowery Branch, Georgia, contributed to this report.
___
AP NFL website: http://www.pro32.ap.org and AP NFL Twitter feed: http://www.twitter.com/AP_NFL