Expansion Atlanta United lead MLS in attendance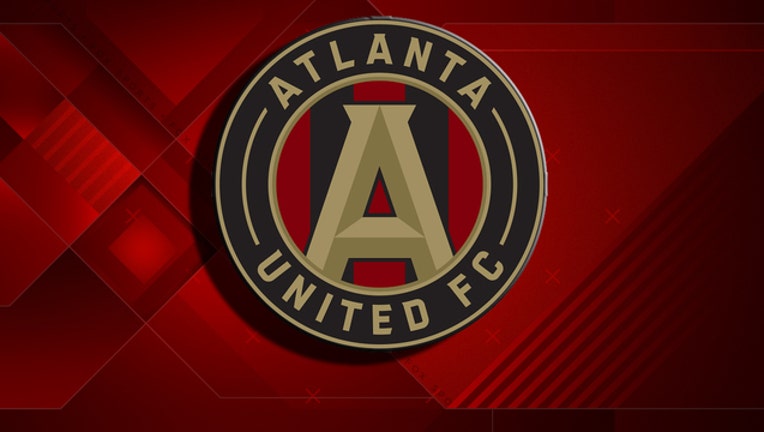 article
ATLANTA (AP) - Darren Eales sensed the potential for a rabid soccer fan base in Atlanta long before the expansion United first took the field.
The Atlanta United president just didn't know how quickly it would blossom.
Atlanta leads the MLS in attendance, averaging 46,482 fans per game. The Seattle Sounders (42,628), the longtime league leaders in attendance, are second. The average attendance for an MLS game is 21,327.
"I thought it would take us more time to create that soccer culture and our own Atlanta United culture, but from day one it's been the most unbelievable atmosphere," Eales said. "The fans stand for the whole 90 minutes. They've got their own chants with Tifos, big flags that flail before a game."
And this is all occurring in the team's temporary home.
The club has played its home games at Georgia Tech's Bobby Dodd Stadium while construction continues on the $1.5 billion Mercedes-Benz Stadium, which the United will share with the NFL's Atlanta Falcons. Home Depot co-founder Arthur Blank owns both teams. The first United game in the new stadium is scheduled for Sept. 10.
It's undetermined how many seats will be made available in the new stadium, or if the upper deck will initially be cordoned off for United games, but Eales says they've discussed opening the stadium up to its 75,000 capacity for select games if the demand is there.
The team's early strategy to cultivate a fan base was very deliberate.
"We started off that initial excitement and then what we tried to do is we focused on that average fan, that dedicated, passionate supporter of Atlanta United," Eales said. "We didn't try to win over the people who were perhaps on the fence, or weren't really into soccer."
After the expansion bid was announced in 2014, Eales and his team took to grassroots marketing in hopes of simultaneously cultivating excitement and gauging fan interest.
"No one in their wildest dreams would have thought that we'd be sitting here today" with the highest attendance in the league, Eales said.
It doesn't hurt that the product on the field is exciting, too.
The attack-heavy Five Stripes lead the league in scoring with 39 goals in an offense centered on two first-year MLS players, Venezuelan striker Josef Martinez and Paraguayan midfielder Miguel Almiron.
Atlanta is 6-2 at home.
"I think a big part of it has to do with our fans at home games," Atlanta coach Tata Martino said recently through a translator. "The team feeds off that energy. I think there is a really good communion between the fan base and the team."
Minnesota United FC, the other first-year expansion team, is in 12th place with an average crowd of 19,960. The club plays in the University of Minnesota's TCF Bank Stadium. According to the team, their $150 million soccer stadium, which will hold 19,400, broke ground in June and is set to be completed by the start of the 2019 season.
___
CHICAGO ROLLING: It's a good year to have the MLS All-Star game in the Windy City.
After finishing the past two seasons in last place in the Eastern Conference, the Chicago Fire (11-3-5) are tied for first in the MLS and are undefeated in their last 11 games dating to May 6.
First-year striker Nemanja Nikolic has an MLS-best 16 goals this season - four more goals than NYCFC's David Villa and Houston's Erick Torres. The other big offseason acquisition, 32-year-old midfielder Bastian Schweinsteiger, has played in all but one game.
Chicago is tied with Toronto FC for first place in the east with a league-best 38 points.
___
GOLD CUP
Alphonso Davies started his first major international tournament with a bang. The 16-year-old Vancouver Whitecaps midfielder has scored three goals in Canada's first two games. His two goals last Friday helped Canada beat French Guiana 4-2. On Tuesday, he scored a 26th minute first-timer in Canada's 1-1 draw with Costa Rica. Davies left the game after rolling his ankle in the second half.
Sporting KC forward Dom Dwyer carried the spark from his exhibition debut into tournament play, scoring the United States' lone goal in a 1-1 tie with Panama. Atlanta United's Brad Guzan had five saves. NYCFC's Miguel Camargo scored the equalizer for Panama.
Portland Timbers forward Darren Mattocks scored Jamaica's game-sealing goal in a 2-0 win over Curacao.