Dwight Freeney Arrives at Falcons Training Camp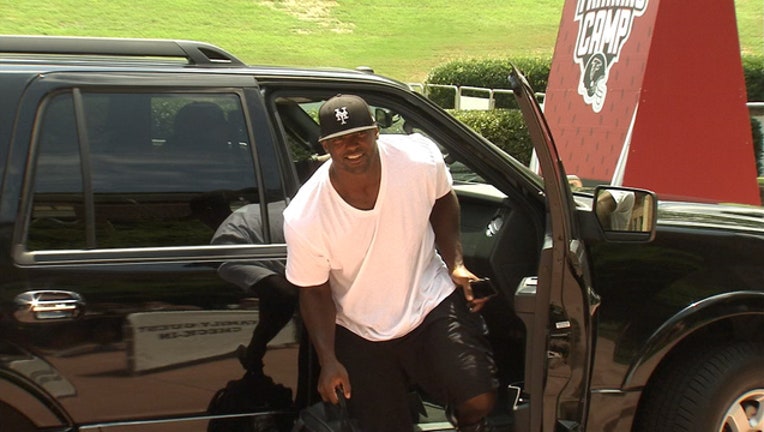 article
FLOWERY BRANCH - A week into Falcons Training Camp and the story Thursday wasn't the players who were on the field, but it was the man who arrived a couple of hours after practice ended. Free agent Dwight Freeney arrived at Flowery Branch to put pen to paper and to get to work.

"I'm just here to help turn that corner," said Freeney after stepping out of an SUV at Falcons Headquarters.

Freeney has never had a problem getting around the corner. Last year, his 14th in the NFL, he had eight sacks. He says part of that is how the Arizona Cardinals used him.

"I wasn't back covering Gronkowski 30 yards down the field," says Freeney.

Now at age 36, Freeney knows he's not an every-down player, but says he will do what he can. "I'm going to help out however possible. In whatever situation that is. If that's 18 snaps, then it's 18 snaps. If it's 30 snaps, then it's 30 snaps. If it's 45-50, they're going to have to give me an IV," says Freeney.


As for Freeney's longtime number 93. It looks like that case is closed. Falcons defensive end Malliciah Goodman was already wearing number 54 instead of his usual 93 in today's practice. So how did Freeney get that number away from Goodman? "Just a little negotiation," says Freeney.

Falcons coach Dan Quinn has said that he brought in Freeney to pass rush, not coach, but Freeney said Thursday that he looks ahead to working with Falcons second-year defensive end Vic Beasley.