DeMarre Carroll says he's heading to the Raptors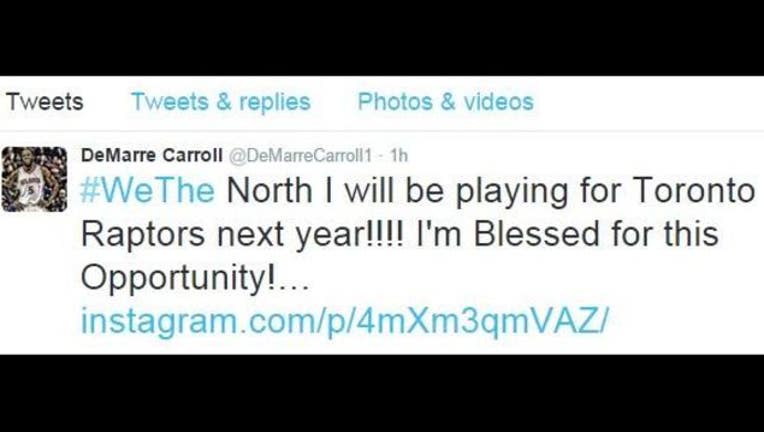 article
By JON KRAWCZYNSKI
AP Basketball Writer
DeMarre Carroll is leaving the Atlanta Hawks to join the Toronto Raptors.
Carroll tweeted a picture of himself with Raptors GM Masai Ujiri and coach Dwane Casey on Wednesday and announced that he is headed to Toronto. A person with knowledge of the deal tells The Associated Press that it's a four-year deal worth $60 million. The person spoke on condition of anonymity because the details have not been announced. NBA rules prevent the deal from being signed until July 9.
After bouncing around the league for his first four years, Carroll blossomed last season with the Hawks. He averaged 12.6 points, shot 39.5 percent from 3-point range and played superb defense to help the Hawks to the best record in the Eastern Conference.
Copyright 2015 The Associated Press. All rights reserved. This material may not be published, broadcast, rewritten or redistributed.