Coach Joe Scaffe - A Tribute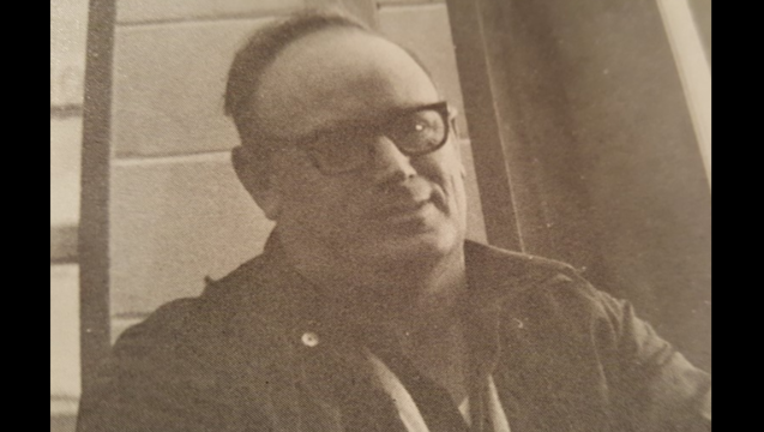 article
POWDER SPRINGS, Ga. - My 9th-grade football coach passed away this week. I wanted you all to know a little bit about him.
My football experience didn't begin until the fall of my 9th-grade year. I thought I already knew how to play, but I found out right away that I didn't.
Fortunately, waiting to guide me, and about 40 of my classmates, was Coach Joe Scaffe.
Coach Scaffe had fatherly eyes and a pot belly as big as his sly grin. When he laughed, it was a full-body commitment. The sound he made was a loud, oxygen-sucking wheez, followed by a devilish "teeheehee...!" You couldn't help but laugh right along with him!
The ubiquitous McEachern High School baseball hat on his head was as much a part of his look as the whistle that hung from his neck, his glasses, a jaw-full of chew, and the ill-fitting blue coaches shorts he wore below his belly.
He was firm but fair. Always listened. And you knew he cared about you.
He famously gyrated and involuntarily swung his arms around on every play. I first thought he had an undiagnosed medical condition, but then realized he was just willing us to make the play! Because of this, he was always given plenty of room on the sideline and on the basketball bench!
Those of us who were fortunate enough to be in his P.E. classes --and you always wanted to be in his P.E. classes-- were regularly treated to his half-court shooting demonstrations. Coach Scaffe made those shots with incredible consistency! On the football field he was even more consistent. If we screwed up, he'd just look at you and shrug.. as if saying, "what'd you expect? that's not what I told you to do!" While some coaches yelled and repeated instructions, Coach Scaffe made his points with a fatherly look that said, "you know better than that." I probably learned more common sense from that look, and his laugh, than anything any other coach ever said to me.
Everyone has a Coach Scaffe memory. Garry 'Peanut' Stroup says, "I remember him looking down at me after James Russell Watts ran over my a-s in 9th grade. All I could see was green. He had a jaw full of chew and said "Peanut next time you'll get lower"... He just had that big broad smile and giggled! He was certainly one of my faves and a lot of other students too."
You didn't get much sympathy from Coach which meant it was a waste of time to fake an injury or exhaustion in practice. You just learned to "stay after it" --words I carried with me all my life. We all learned to be tougher. Years later I would meet him again on a football sideline. This time I was a reporter and he was helping coach at McEachern any way he could -long after he retired. He just loved being around young people. His reaction to seeing me is something that I will cherish for the rest of my life. He remembered me, and everyone in my family.
Coach Joe Scaffe passed away this week. He was 85 years old. A very nice man who loved the Lord. We're sad about that until we start thinking about all those memories. I found myself trying to imitate his laugh today. And the tilt of his head when he was making a point. Coach Scaffe was a great guy! And I've never met anyone else like him.
Not unlike your parents, a coach and teacher make many impressions on you during the course of a school career - spoken and unspoken impressions. Maybe it's only something you feel or sense when you're around that coach. For me, those were the best moments.. understanding the essence of a person by just being around him. Every one of us is better for having known him.
As I've said before, those of us who played high school football is not superior to anyone -- just fortunate to have experienced it and to have been exposed to the wisdom and guidance of men like Joe Scaffe. There is so much more going on in football than the game itself. Especially in the life of a teenager.
Thank you, Coach Scaffe. Thank you for your dedication and sacrifice. Thank you for your part in making me who I am today.
With fond memories of Coach Joe Scaffe and our days at McEachern High School,
Kenny Rodriguez
Class of 1979