Challenges not enough to deny Patriots 9th Super Bowl berth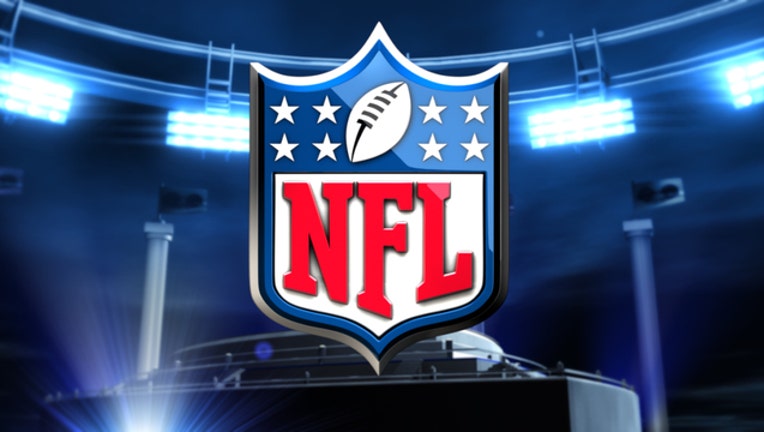 FOXBOROUGH, Mass. (AP) - This was supposed to be the year New England's stranglehold on the AFC could be loosened.
Yet after starting the season without their biggest star, the Patriots find themselves in a familiar place: with a chance to earn a Super Bowl title.
A week after showing flecks of vulnerability in its divisional-round win over Houston, New England put together the kind of dominant performance that has come to define the Bill Belichick and Tom Brady era, earning a 36-17 AFC championship game win over Pittsburgh on Sunday.
Now the Pats will face the Atlanta Falcons with a chance to earn their fifth Super Bowl victory.
"Yeah, it was a good day. I mean, we're going to the Super Bowl, man," Brady said. "You've got to be happy now."
This wasn't supposed to happen. Not this time.
Not in the shadows of Brady's four-game "Deflategate" suspension to start the season. And certainly not after his favorite target Rob Gronkowski was lost in December to season-ending back surgery.
Sunday's performance was yet another entry on the resume for the 39-year-old Brady as maybe the best quarterback ever.
He connected on 32 of 42 passes for 384 yards and three touchdowns - extending his NFL record with his 11th 300-yard postseason passing game. It was also Brady's ninth postseason game with three passing touchdowns, tying Joe Montana for the most ever.
The Patriots hold a 4-1 playoff series lead with the Steelers, including winning all three matchups in AFC championship games following wins with Brady at Pittsburgh in 2005 and 2002.
To his teammates, that's the Brady they've come to expect.
"Anytime you're on the field with No. 12, it's special. You never take that for granted. He's the greatest," said receiver Chris Hogan - the recipient of two of Brady's touchdowns .
Brady couldn't fully articulate the moment afterward.
"It hasn't sunk in yet," Brady said. "We've looked, every week it's kind of been one day at a time and one game at a time. I haven't even said those words (Super Bowl) yet. Well, I said them after the game, but not at all this week or now. It's unbelievable."
Belichick has avoided commenting on "Deflategate," deflecting questions in his typically austere manner on the heels of earning what will be his seventh appearance in a Super Bowl - a record for a head coach.
"It's a special year because it's a special team and it's a special group in the way they've worked together," Belichick said. "But there are always challenges that we'll have to overcome and whatever those are, they are."
RARE AIR
New England's ninth Super Bowl berth is the most ever, breaking a tie with Pittsburgh, Dallas and Denver with eight apiece.
The Patriots are now 6-1 in conference championship games played at home and 9-4 overall. Their lone AFC title game loss at home was to Baltimore in 2013 in Ray Lewis' final game against the Patriots.
SELF-INFLICTED WOUNDS
It's anyone's guess how long 38-year-old Steelers linebacker James Harrison will play beyond this season.
What he is sure of is his team's lack of execution , and not their lack of defensive toughness, led to their first loss in nine games.
"They out-executed us," Harrison said. "They did not out-physical us, they did not push us around, they out-executed us. They sped up the tempo and did what they had to do to win."
WHERE IS ROGER?
Still bitter over Brady's "Deflategate" suspension, New England fans taunted NFL commissioner Roger Goodell with a chant of "Where is Roger?" Goodell, who attended the NFC title game in Atlanta on Sunday, has not come to a Patriots home game since the Jan. 18, 2015 AFC championship that started the scandal that led to Brady's four-game suspension.
Brady declined to comment on the chant or admit to having any special revenge motive. After accepting the Lamar Hunt Trophy, owner Bob Kraft said, "For a number of reasons, all of you in this stadium understand how big this win was."
Patriots tight end Martellus Bennett called out the commissioner in the locker room after the game.
"Where is he? He's like Waldo right now," Bennett said. "He doesn't want to come here. I don't know where he's at."
BELL SILENCED
Steelers star running back Le'Veon Bell was forced to leave the game in the first half with a groin injury that he said he has felt for a while. He wouldn't say how long.
"I've been trying to micromanage it through the whole thing, just trying to keep it to myself and not trying to scare anybody," he said. "Today, it just kind of broke the camel's back and I couldn't go."
Bell had only six carries for 20 yards, and his absence was felt by an offense that sputtered near the goal line. DeAngelo Williams had a touchdown run for Pittsburgh, but the Steelers rushed for just 54 yards.
"I thought I could still fight through it," said Bell, who knew during warmups he wasn't 100 percent. "Today, it was something weird about the tackle. It just hurt too bad. I just couldn't do anything."
STREAK STOPPED
Despite winning nine straight games heading into Sunday's matchup with the Patriots, the Steelers fell a game short of their first Super Bowl appearance since the 2010 season.
"It is real tough, because we work our whole life for this," offensive lineman Marcus Gilbert said. "Even as a kid, I dreamed of this moment. To know we could taste it, it was so close. We didn't do enough to get the job done."
___
AP Sports Writer Jimmy Golen contributed to this report.
___
For more NFL coverage: http://www.pro32.ap.org and http://www.twitter.com/AP_NFL
___
Follow Kyle Hightower on Twitter at http://www.twitter.com/khightower