Atlanta United's Martinez avoids major injury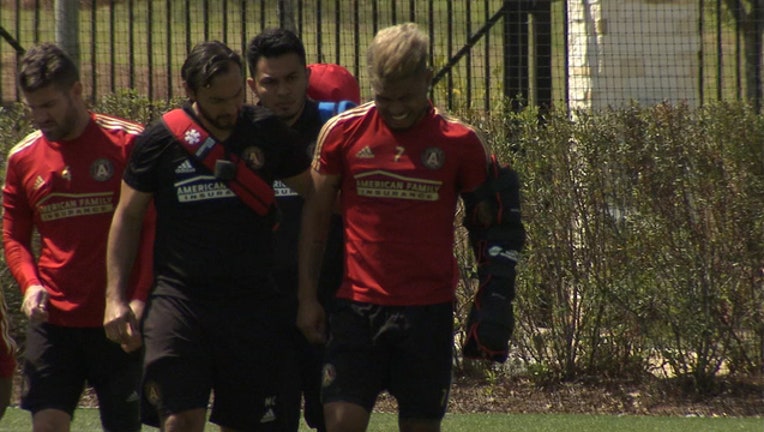 article
MARIETTA, Ga. - Atlanta United head coach Tata Martino says he has a backup plan for star striker Josef Martinez' injury.
"If it's still painful, we'll just have to cut off the fingers and he'll play anyway," said head coach Tata Martino.
Amputation is ... probably ... not a real option for the co-leading goal-scorer in Major League Soccer. Martinez injured his fingers at Wednesday's Atlanta United training session, and left the field with his arm in what looked like an air cast. Teammates looked concerned as Martinez walked off alongside trainers, and at first, it was tough to tell just how bad it was.
"It was tough to tell in the moment because he said he had pain in his fingers, and his wrist, and his arm, and his elbow," said Martino. "As he went up his arm, I was a little more worried. In the end, it just ended up being his fingers."
Martinez was scheduled to speak with the media after Friday's training session, but did not because he was receiving treatment inside the team facility. Still, he was able to get back on the practice field Thursday and Friday, while wearing some kind of protection over his left hand and forearm.
"When a player like that goes down, [or] anybody, you never really want an injury, it's tough," said midfielder Julian Gressel. "I guess he made it out ok."
Atlanta United hosts New York City Football on Sunday at Mercedes-Benz Stadium in a matchup of the top two teams in the MLS Eastern Conference.