Atlanta gas station won't sell Boston based beer company till after Super Bowl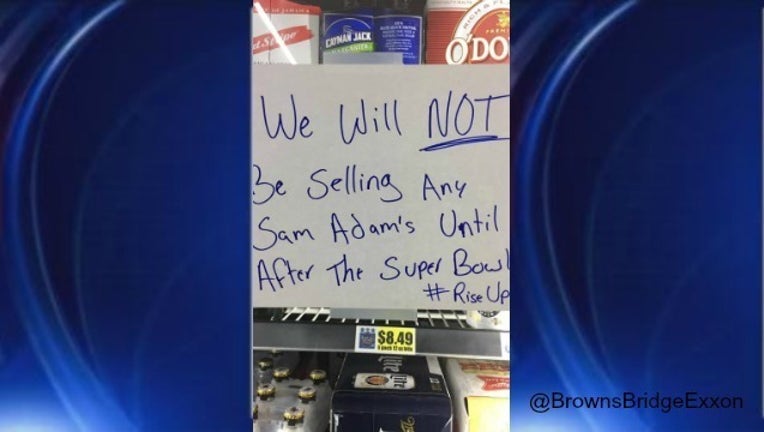 article
ATLANTA - An Exxon in Gainesville is taking a stand against Sam Adams beer and the New England Patriots. The gas station, located at 5201 Brown Bridge Road proudly put up a sign saying "We will not be selling any Sam Adam's until after the Super Bowl #Riseup."
The store manager says he made this decision because Sam Adams beer is produced in Boston, and the Falcons are playing the Patriots in the Super Bowl.
"I know people think Atlanta sports fan base aren't  passionate, but I am a fan and I know a lot of fans. It's been nothing but positive feedback from Atlanta fans." Exxon manager Viral Chhadua tells FOX 5 News. 
The Exxon location says that instead, they will be promoting SweetWater Brewing Company, which is based out of Atlanta.
In another post the station proudly wrote, "We've been selling a lot of Sweetwater today."
Super Bowl LI will be played at NRG Stadium in Houston, Texas on Feb. 5 at 6:30 p.m. Full coverage can be found on FOX 5 Atlanta.