Smart home renovation projects that pay off
In a housing market experiencing painfully high interest rates and a stubborn lack of homes for sale, many existing owners are deciding to stay put and renovate their homes. It's a trend that the big box home improvement stores love to see, and it accounts for rising stock prices at companies like The Home Depot and Lowes.
We are seeing an "improve in place" mentality among current homeowners, who might have wanted to sell but changed their minds because prices are now stalled and interest rates are sky-high. Home equity has never been higher, and many owners are locked in at long term low interest rate loans.
FOX 5 real estate expert says there are some questions you should ask yourself before renovating.
1. Do home improvements always add value?
No, they don't. Value is a function of what a typical buyer with typical tastes would likely be willing to pay if your home was for sale. If your improvement will make the home more desirable to the typical buyer, it adds value.  
Let's say you decide to install a Jacuzzi in your dining room. You might really enjoy it, but most people won't, so it adds no value.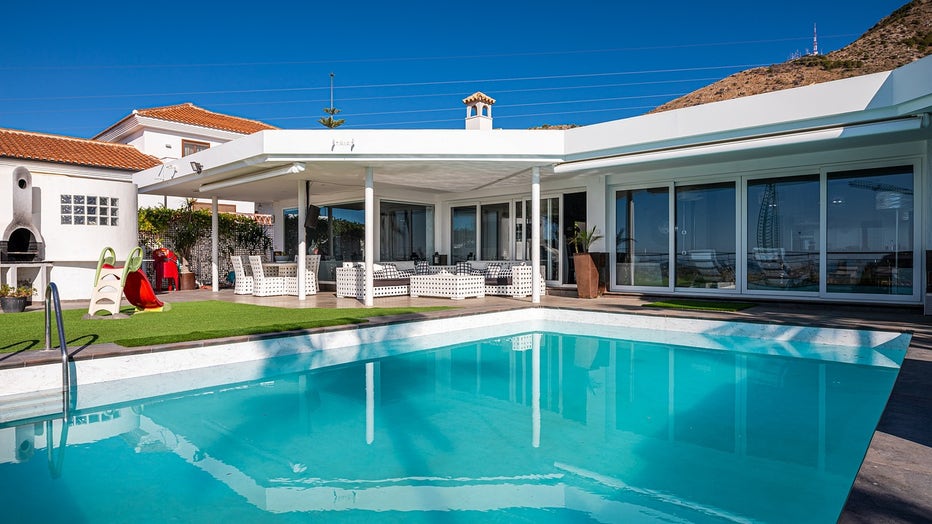 2. Which improvements will likely add value?
Aim for improvements that are not expensive, are universally desirable, and have a big impact.  Painting, cleaning, repairing, and window treatments are all projects you can complete yourself, and are relatively inexpensive.  They will typically add value.
Typical popular improvements that add value are a minor kitchen remodel, a minor bathroom remodel, converting an attic to a bedroom, and painting your front door area.  Most buyers are willing to pay more for a house that has had these improvements already completed.
3. What determines if a renovation adds value?
It's not about what you want to see in your house.  When we talk about market value, we are focused entirely on what a typical buyer might be willing to pay for your home after the renovation is completed.  
4. What home renovations might decrease home value?
Perhaps the best example is a swimming pool.  Some buyers might be willing to pay more for your home if you have a pool in the backyard.  But many parents, especially those with young children may fear the danger of having an "attractive nuisance" in the backyard.  
Adams once helped a couple buy their first home.  The house they wanted already had a pool in the back. They actually had him estimate the price to remove the pool and replace it with a grassy backyard, then they deducted that amount from their offering price. It worked!
Typical losers are bold or unusual colors, adding a sunroom, textured walls and ceilings, overdone landscaping, outdoor fire features, and landscape lighting. Paying for a custom built-in entertainment system is expensive and not universally desirable to prospective buyers. Likewise, if you add a shortwave radio tower to the roof, a future owner will likely decide to take it down.  That adds no value.
6. Should you renovate your home based on your house value?
When it comes to your personal residence, there is more to life than return on investment. If you plan to stay in your house for many years to come, and you would enjoy a sunroom, and you can afford it, Adams say go ahead. Just know that your sunroom is unlikely to add value to your home if you tried to sell it.
Adams grew up with Formica® laminate kitchen countertops, and he really likes the selection and value he gets from laminate kitchen countertops. But his own house is on the market to sell right now. He and his wife spent over $6,000 adding engineered quartz countertops in our kitchen, not because they wanted them, but because the typical buyer expects to see quartz counters in the homes in his neighborhood.
If you plan to sell your home in the next several years, you're smart to consider the wants and needs of prospective buyers ahead of your own wants and desires in home improvement.
Atlanta native John Adams has been a real estate broker and investor in residential real estate for the past four decades.