43 WWII veterans, including 99-year-old, depart from Atlanta airport for France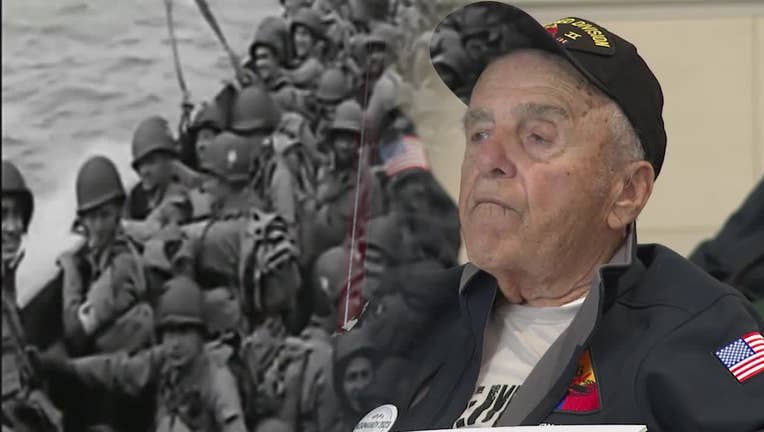 article
ATLANTA - Passengers in the international terminal at Hartsfield-Jackson Atlanta International Airport lined the concourse last week for a special send off for 43 World War II veterans.
Among the group, 99-year-old White County resident Andy Negra.
"It's wonderful that we're going, and we're able to go," he said.
Negra is a U.S. Army veteran who served during WWII. His unit landed on Normandy's Utah Beach six weeks after D-Day. He would spend the next year and a half in Europe.
"We were not only fighting for our country, but we were also fighting for the world," Negra said.
After being honorably discharged, he went home and would never return to France until now.
 "It's an opportunity just to see what France is like after the war," Negra said.
Negra almost did not get to board the plane. At 99, he has never had a passport, but a Delta Air Lines employee spent hours with him at the local passport office to change that.
"It was a small thing that we did, but it was something that meant a lot to them, and it means so much to us too," said Sabrina Cornelius.
WWII veterans returns to France with fellow vets, thanks to Delta Air Lines employees' help. (FOX 5)
With all the veterans ready to go, the Best Defense Foundation flew them to Normandy for a weeklong program that included Tuesday's D-Day commemoration.
The trip allowed Negra to retrace his steps, where he made his mark decades ago.
"This is truly an honor to be part of an incredible team, to serve our greatest generation, to serve our veterans that provided this freedom and opportunity that we enjoy today," said Donnie Edwards, Founder and President of the Best Defense Foundation.
This trip was about finding closure and connecting with other war heroes.
"All of them have a story and they're all coming from all kinds of units," Negra said. They've had their experiences, and I've had mine."
After a weeklong trip, the veterans will fly back to Atlanta Thursday with new memories of a place that was a war zone nearly eight decades ago.