Marietta church accused of 'bait and switch' with seemingly pro-LGBTQ billboard
MARIETTA, Ga. - A Marietta church put up a sign that appears to show support for LGBTQ+ communities, but they're now under fire for what some are calling a bait and switch. The church actually says it wants to deliver people from homosexuality. 
At first glance, the banner hanging on the front of Worship With Wonders church appears to celebrate people who identify as LGBTQ+. The words "proud to be delivered" are emblazoned over a rainbow flag on this church, which is located on Powder Springs Road. 
"During Pride month, you would think that it's a pro-LGBTQ message," said Darian Aaron, spokesperson for GLAAD. "But in reality, it's a bait and switch. It's an anti-LGBTQ message. They're throwing rocks and hiding their hands."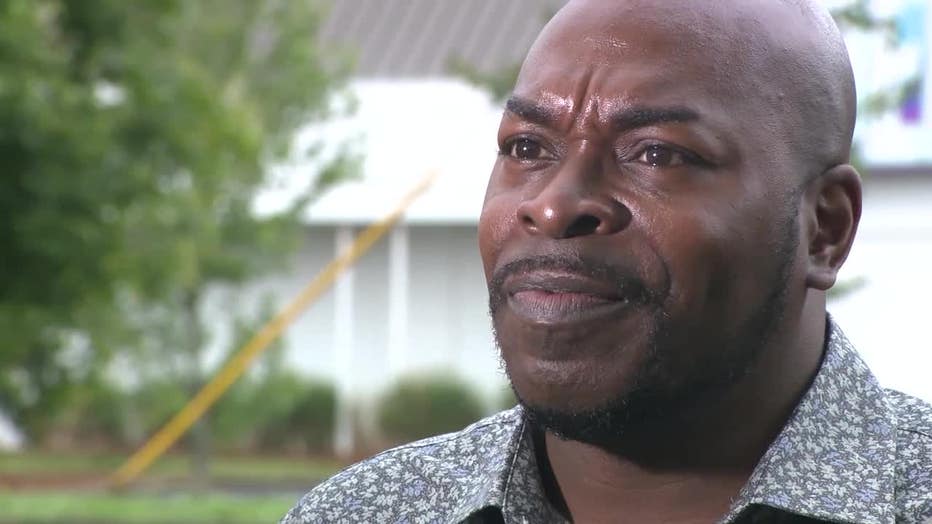 GLAAD spokesman Darian Aaron called the ad a "bait and switch."
The church has posted the message on its website and on several billboards above roadways around metro Atlanta.       
"They're saying LGBTQ people need to be delivered from who they are and that is the furthest thing from the truth. LGBTQ people do not need to be delivered from their identity," Aaron said. 
Worship With Wonders urges people who identify as LGBTQ+ to leave behind their lifestyles and embrace the church's brand of Christianity.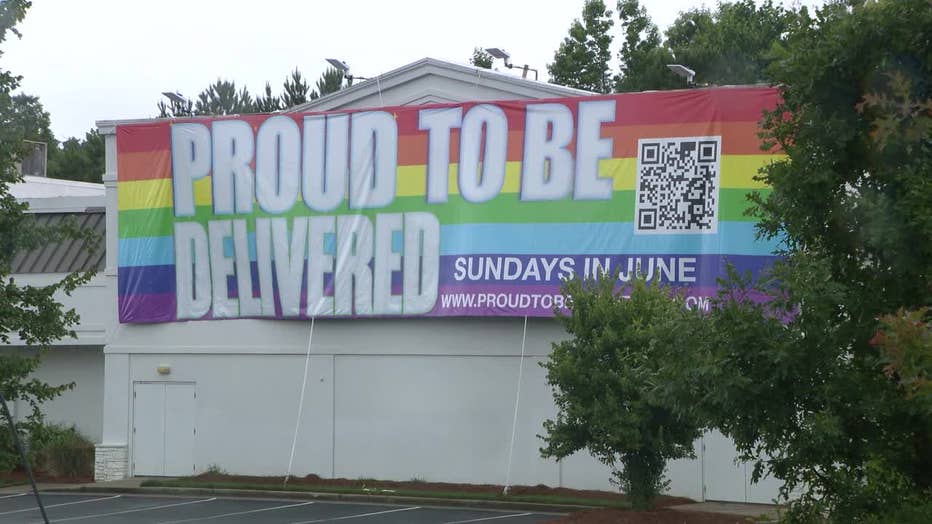 Jeff Graham, executive director of Georgia Equality, says the billboards pop up at a time when state lawmakers around the nation are introducing bills targeting LGBTQ+ people. 
"More than 500 pieces of legislation have been introduced in just the last six months attacking the LGBTQ community," Graham said. "This can hurt people, especially people who already feel under attack."  
MORE LGBTQ+ COVERAGE FROM FOX 5 ATLANTA
The church would not speak with FOX 5. A spokesperson referred us instead to a statement on its website that reads "The Bible is clear that any sin separates us from God. Worship With Wonders church is committed to discipling those who are seeking freedom from a sinful lifestyle." 
"They are operating from the assumption that we are not and that we're not also created in God's image, and we are," Aaron said.