Woman's 'loud and full body orgasm' heard during LA Philharmonic concert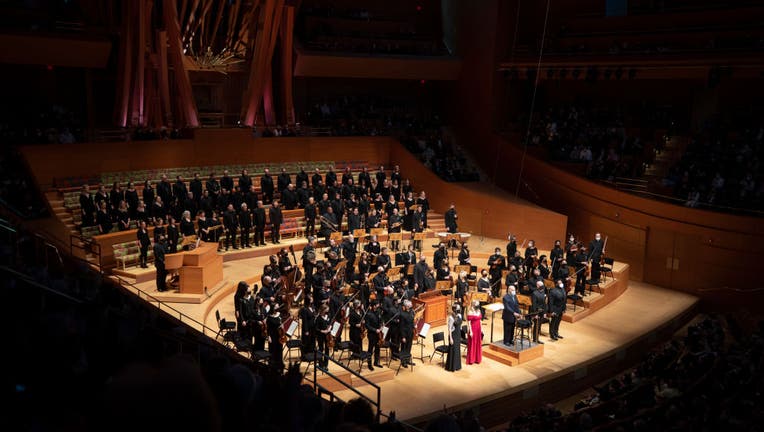 article
LOS ANGELES - Bravo!
That's what one woman was probably thinking after she reportedly experienced a "loud and full body orgasm" during a recent performance of Tchaikovsky's 5th Symphony by the LA Philharmonic at Walt Disney Concert Hall, the Los Angeles Times reports.
"Everyone kind of turned to see what was happening," Molly Grant, who was sitting near the ecstatic woman, told the Times Sunday.
"I saw the girl after it had happened, and I assume that she … had an orgasm because she was heavily breathing, and her partner was smiling and looking at her — like in an effort to not shame her," she said. "It was quite beautiful."
An audio clip that appears to capture the woman's climax has since gone viral.
Also in attendance at the concert was British composer Magnus Fiennes, brother of actor Ralph Fiennes, who insisted "it absolutely happened" after social media erupted with doubtful claims of the authenticity of the audio clip.
"A woman in the audience had [a] loud and full body orgasm during the 5th's second movement… Band politely carried on," he tweeted.
According to the Times, its sources and the audio clip corroborated the accounts that the orchestra carried on when the alleged incident happened.
Music agent Lukas Burton told the publication that the woman's loud moan was "wonderfully timed" to a "romantic swell" during the performance.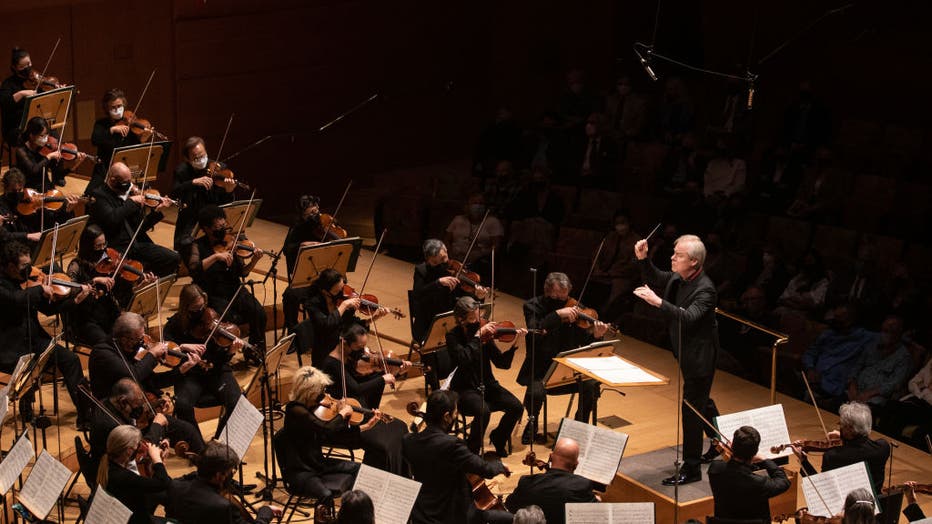 David Robertson conducts the LA Philharmonic as they perform Mahler's strangest symphony at Walt Disney Concert Hall on Thursday, March 24, 2022 in Los Angeles, CA. (Photographer: Los Angeles Times via Getty Images)
"One can't know exactly what happened, but it seemed very clear from the sound that it was an expression of pure physical joy," Burton told the publication. 
The woman has not been identified. 
The LA Philharmonic has not yet commented on the alleged incident.