Woman finds giant snake in toilet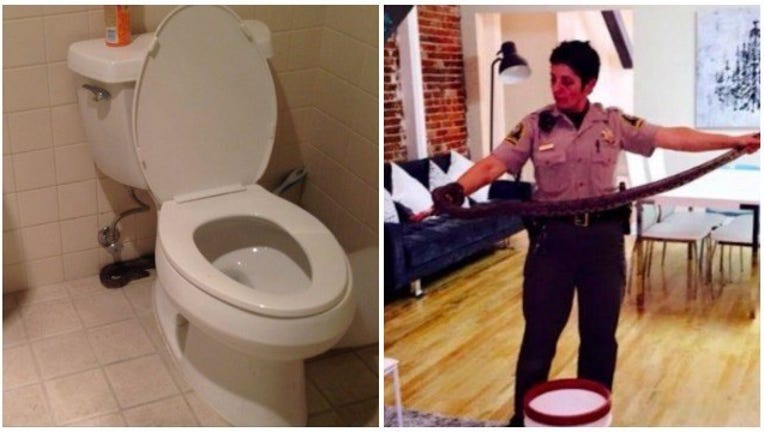 article
Two women in California say they'll be leery from now on when they walk into a bathroom after finding something slimy in the toilet of their office.
It was a 5-and-a-half foot-long snake!
Stephanie Lasca says she noticed the water level in the toilet was higher than normal. She says when she plunged it, the snake popped up.
Lasca ran out of the bathroom screaming, but her co-worker wouldn't believe her until she went to take a look herself.
Animal services later found a giant Columbian Rainbow Boa on the floor of the bathroom. They took it to an animal care facility where it bit a handler.
How the snake got in the toilet is still a mystery…
APP USERS: Click here to view the photo gallery!