Wisconsin company to implant microchips in its employees in August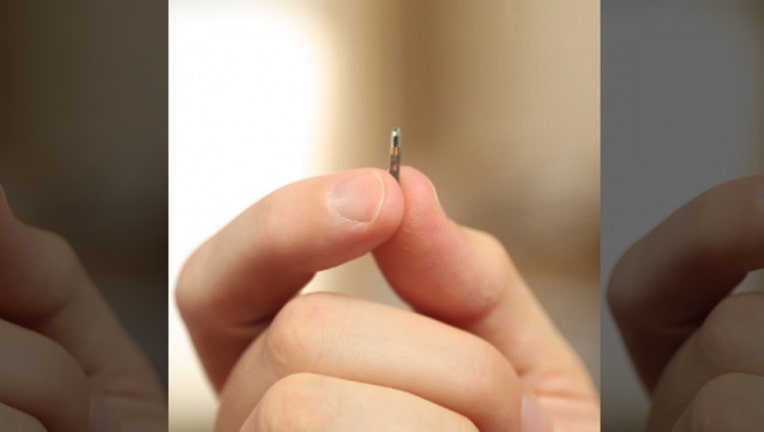 article
FOXBusiness - A Wisconsin tech company says they are about to become the first business in the U.S. to offer microchip implants to its employees.
Three Square Market (32M), a River Falls-based software design company, says starting August 1st, it will be offering microchips to all their employees. The chips will be implanted underneath the skin between the thumb and forefinger, which will allow employees to pay for food and drinks in the company's break room, open security doors, and login into their computers without any special cards—or passwords.
"Eventually, this technology will become standardized allowing you to use this as your passport, public transit, all purchasing opportunities, etc.," Todd Westby, 32M CEO said in a company press release.
The technology the company is using is called RFID or (Radio-Frequency Identification) that uses electromagnetic fields to identify electronically-stored information. The chips will also use near-field communications (NFC), the same type of technology that is used in most contactless credit cards and mobile payments. Westby says these microchips have already become very popular in many European markets around the world and they want to be ahead of the curb in bringing it to the U.S.
"We see chip technology as the next evolution in payment systems, much like micro markets have steadily replaced vending machines. As a leader in micro market technology, it is important that 32M continues leading the way with advancements such as chip implants," Westby said.