WATCH: Will Smith tries to deal with Georgia's bugs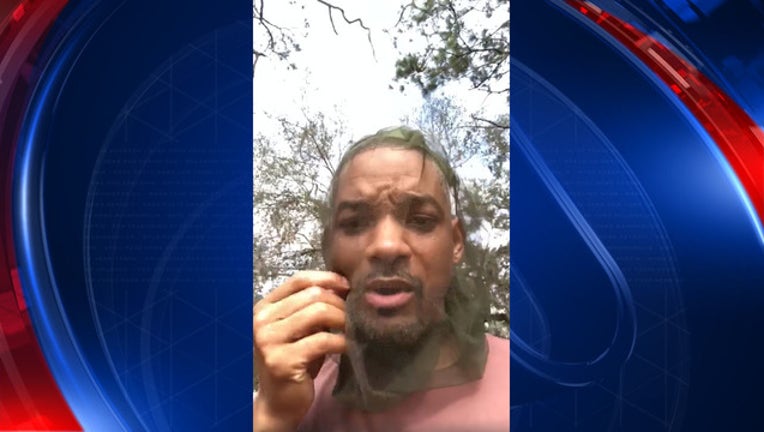 SAVANNAH, Ga. - Actor Will Smith loves Georgia, but there's one thing that he'd like for our state to do something about.
The bugs.
App users: View full article here
The world-famous actor is days into filming a new movie called "Gemini Man" in Savannah, and he took to Facebook to share his thoughts about the insect situation.
"I love Georgia ... but y'all got to do something about the bugs," he said in the video he posted to Facebook.
Smith, wearing a mask made out of netting, said that he's tried sprays but "the bugs is on that like it's honey."
But not all of Georgia that is bad to Smith. Even with all the bugs, he admits that the state is "gorgeous" and "beautiful."
Still, though, the actor wants us Georgians to do something about it and have it done as fast as possible.
"I make my living with my face, so somebody do something about it quick."