WATCH: Jacksonville woman chases convicted voyeur from Target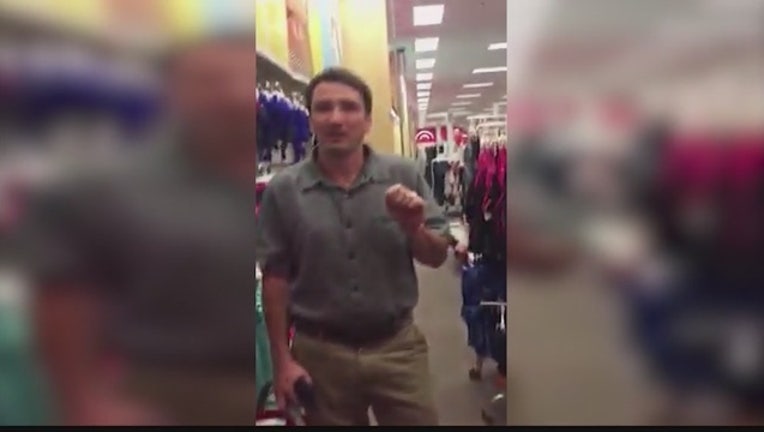 article
JACKSONVILLE, Fla. - A Jacksonville woman who was approached by a man previously convicted of taking photos of women in dressing rooms quickly turned the tables on him in a video that has gone viral.
Candice Spivey said the man approached her in the bathing suit department of a Target store last week. Spivey said in a post on Facebook that she recognized him as the same man who approached her in a Publix two years ago and began an inappropriate discussion with her.
In this instance, Spivey said he tried to discuss the sheerness of a dress he bought for his wife as a way to start asking more inappropriate questions. Spivey recorded their interaction on cell phone video. She could be heard asking him, "Do you remember running into me in the grocery store?" He then drops his basket and starts running as he realizes what's going on and she chases him out of the store, yelling, "Get this guy, stop him! Stop that guy! Call the cops!"
Spivey chased him out of the store continuing to yell expletives at him as he ran through the parking lot. "Yeah, keep running!" she yells after him.
Police eventually tracked him down and charged him with reckless driving after he fled from the Target store.
FOX News reports the man was identified by police as Jeffrey Polizzi, who was convicted of taking photographs of women in dressing rooms in 2009.
Spivey's video has been viewed more than two million times and since she posted it, more women who recognized Polizzi have come forward.
WATCH THE VIDEO (mobile users click here:) (WARNING: STRONG LANGUAGE)