Want free Chick-fil-A? Dress like a cow!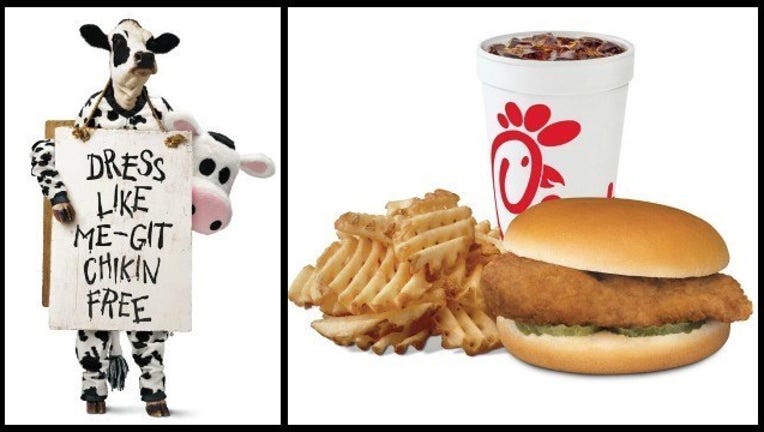 article
On July 14, Chick-fil-A is offering a free meal to any customer who stops by fully dressed as a cow in honor of the 11th annual Cow Appreciation Day.
Customers dressed "head to hoof" in cow attire will get a free meal, which includes an entrée, side item and a beverage.
Customers who are too "chicken" to go all-out in cow attire will receive a free entrée of choice for wearing any cow-spotted accessories such as a hat, scarf, tie or purse.
More than 1,900 restaurants nationwide will be honoring the awesome freebie.
If you would like some costume ideas, downloadable cow spots and other items to prepare click here.