Volunteers serve Thanksgiving meal to Children's cancer patients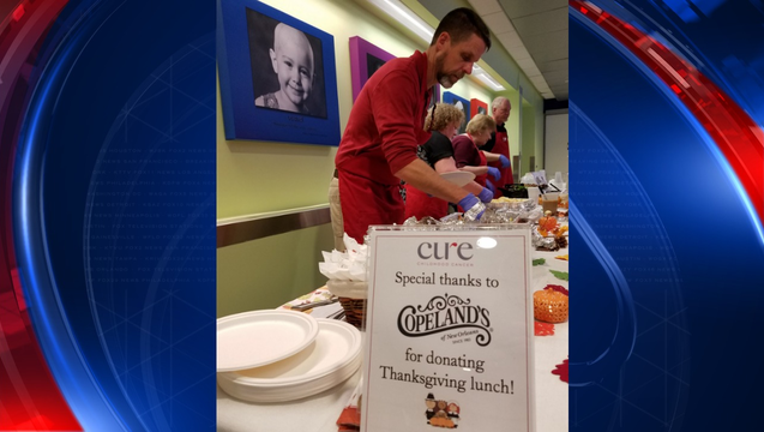 article
ATLANTA - Some volunteers spent their holiday making sure children with cancer had a special meal to be thankful for this Thanksgiving.
"It's tough," said Floyd Crockett, who spent Thanksgiving at Children's Healthcare of Atlanta at Egleston with his family.  "We're here and we're making the best of it."
Crockett's daughter, Alaysia, 15, is waiting on a bone marrow transplant next month.
CURE Childhood Cancer teamed up with Copeland's of New Orleans to provide a full Thanksgiving spread for families in the Aflac Cancer and Blood Disorders Center, including fried cajun turkey, cornbread dressing and sweet potatoes.  
"We're happy to be part of it and it's a tough time for these folks," said Bill Goudy, owner of Copeland's of New Orleans in Cobb County.  
Crockett said CURE is an amazing organization that helps families year-round by serving lunch and dinner multiple times a month. This meal, however, stood out because Crockett is originally from New Orleans and he felt like the food was made just for him.  
"He made my Thanksgiving," said Crockett.