Viral post to reunite man with walking stick, ashes of his wife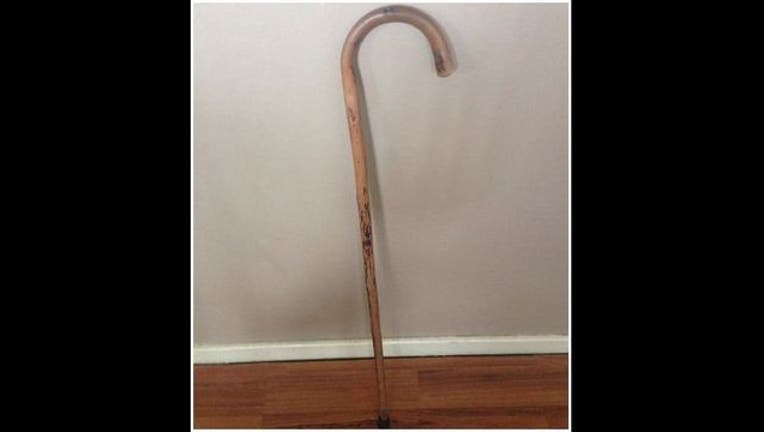 article
A woman is hoping to reunite an elderly man with his walking stick and, more importantly, the ashes of his deceased wife, with the help of a Facebook post. Katie Brookes, from Kirkby, England, posted to Facebook on the morning of July 28 to tell of her encounter with an elderly man in Liverpool.
She wrote that he told her that his wife had passed away and "he had her ashes put in his walking stick" and that the man left the walking stick in a taxi that they had shared. Brookes had offered to share the taxi as far as Kirkby to save the man the full cost of travelling by taxi to his home town of 'Skem' (Skelmersdale). Brookes stated that she had not had any luck contacting the taxi firm and was hoping that maybe a relative of the man would see her post.
The post has over 50,000 shares.