Vandals spray-paint doors of pro-LGBT church in Georgia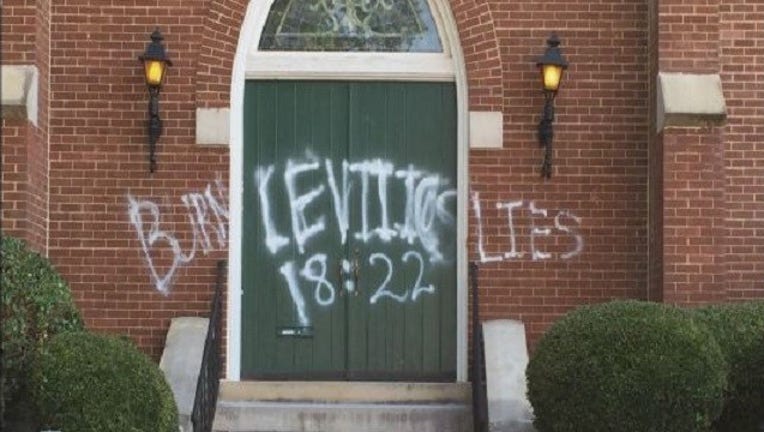 article
AUGUSTA, Ga. - Authorities say vandals have spray-painted a Bible passage that condemns homosexual sex on a church whose pastor and his partner were among the first gay couples to receive a marriage license in Richmond County.
FOX 54 WFXG reports that the Metropolitan Community Church in Augusta held a candlelight prayer for safety, peace and understanding after finding "Burn Leviticus 18:22 Lies" painted across the front doors on Tuesday.
Reverend Rick Sosbe said the vandalism isn't going to stop him from having an inclusive place of worship. 
Sosbe and his partner, Michael Rehn, were married June 30, four days after the U.S. Supreme Court legalized gay marriage in all states.
An incident report from the county's sheriff's office estimates damages at $2,500.
The Associated Press contributed to this article