Viral video shows Valdosta State baseball coach banning player due to hair length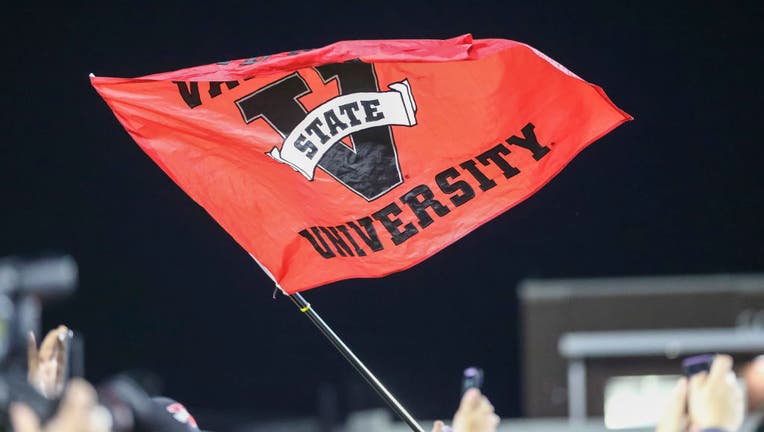 article
VALDOSTA, Ga. - A video of an apparent conversation between a Valdosta State University baseball player and his head coach is making its rounds across social media.
In the leaked video, the unidentified player alleged the coach banned him from being a member of the university's baseball team solely due to the length of his natural hair.
Throughout the video, the presumed coach can be heard purportedly telling the player that he would not play because of his hairstyle.
In the video, the player is heard reiterating to the coach that his rule was for his hair to be under a certain length. The player said he was complicit in the coach's wishes, but the coach adamantly claimed that the player needed to cut his hair in order to be allowed to play.
"The rule was to have your hair under a certain length," the unknown player stated.
"Which you never did," the coach responded.
"That is not… so my hair was never…. even when I had it up and it wasn't hanging down?" the player asked.
The coach then proceeded to admit he "failed" to properly communicate the rules to the player.
"Here's where I failed. Here's where I failed. What I should have done in the very beginning and I didn't do it. And this is my fault… What I should have said in the beginning was this is what you've got to do with your hair and then once you do that, then I'll let you come out there, and I didn't do that" the coach said.
The player then attempted to point out discrepancies with the length of other players' hair on the team, but was quickly shutdown by the coach.
"We're not talking about other players on the team…We're not going down that route. Why would I go down that route? I don't care what anyone else says. This is between you and me. I'm the head coach," he replied.
The anonymous player continued to claim that his hair was cut, and the coach immediately replied: "It's not short enough to be on the baseball team. I'm the one that sets the rules. I can set whatever rule I want."
The university released a statement on Thursday, saying in part, "The VSU Office of Human Resources is conducting a comprehensive inquiry into the current matter and will address any personnel actions that are deemed to violate university policy if the inquiry reveals anything."
Earlier this week, the university responded to a string of comments about the incident in a post advertising the school ahead of the upcoming academic year. 
"VSU is aware of a viral video and is currently reviewing the situation," the university's account replied in the comments section on Instagram.
As of Thursday afternoon, the video had garnered over 440,000 views on TikTok.
Get the latest updates to this story on FoxNews.com