Two arrested after deputies foil Hall County home invasion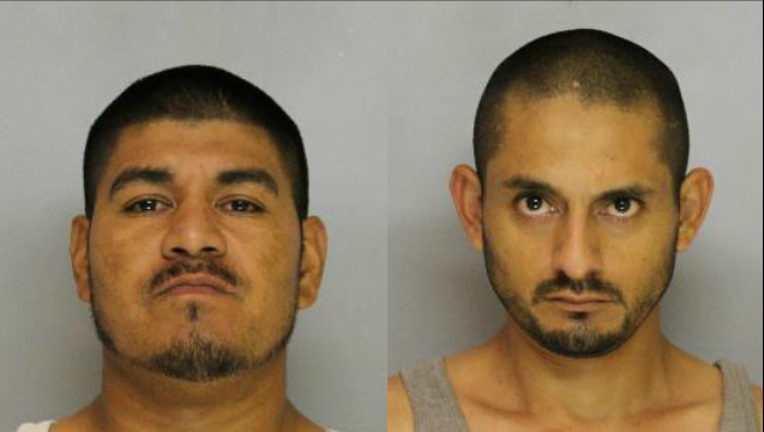 article
HALL COUNTY, Ga. - Two men were arrested and charged after police foiled a home invasion in Hall County, according to the Hall County Sheriff's Office.
Jose Luis Ochoa-Paredes, 38, of Gainesville, and Luis Alberto Roque, 31, of Gainesville, face charges including aggravated assault, burglary, criminal trespass, possession of a firearm during the commission of a crime, obstruction of officer, reckless conduct and discharging a firearm near a public road.
On July 14, just after midnight, deputies were dispatched to the 3000 block of Joe Chandler Road for report of a home invasion in progress.
Upon arrival, deputies encountered a Hispanic male outside of the residence with a shotgun, authorities said. The suspect was arrested.
During a search of the home, deputies located a second Hispanic male hiding inside, who was also taken into custody.
Authorities said Ochoa-Paredes and Roque were allegedly in the home to collect on a debt and, at some point, one of the men fired a shotgun outside before gaining access.
Numerous adults were inside the home at the time, but authorities said no one was injured during the incident.
Both men are being held at the Hall County Jail without bond.