Two-alarm fire shuts down part of Ponce de Leon Avenue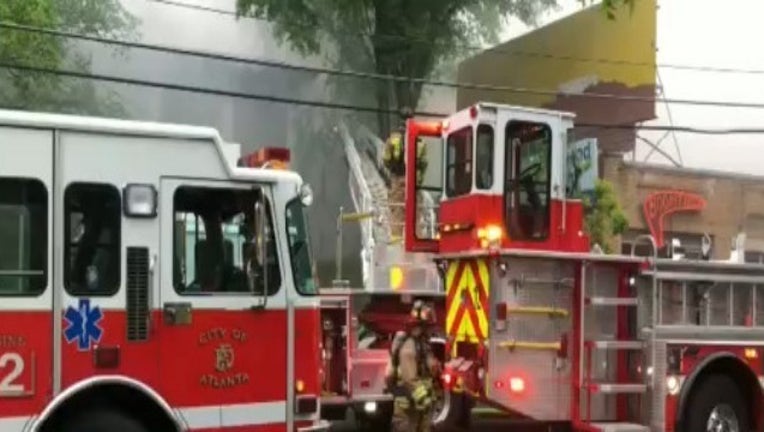 ATLANTA - Atlanta Fire crews battled a two-alarm fire at Ponce de Leon near the intersection of North Highland Avenue. 
The fire started around 5:30 p.m. on Sunday.
According to Atlanta Fire & Rescue officials, the fire is coming from a two-story vacant structure. Traffic in both directions at the intersection remained closed on Sunday night as a result of the blaze, according to officials. 
At this time the cause of the fire is still not known.