Troup County K-9 officer dies after illness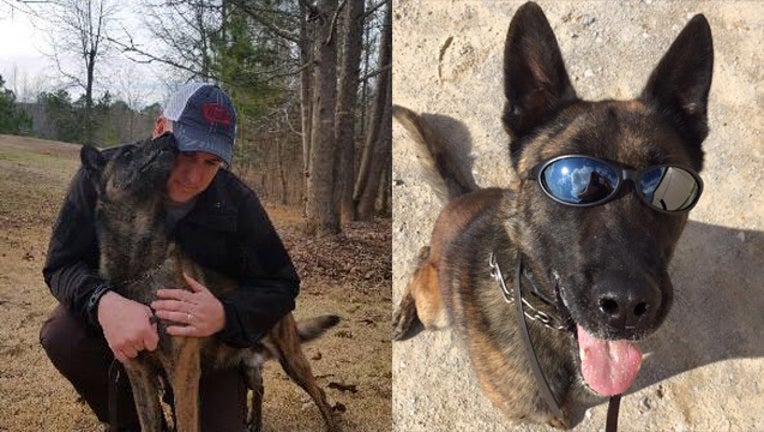 TROUP COUNTY, Ga. (FOX 5 Atlanta) - The Troup County Sheriff's Office is mourning the loss of a beloved K-9 officer to illness.
K-9 Biko joined the service when he was just 2 years old in January of 2010. After training for 13 weeks, the Dutch Shepherd joined his handler Lt. Nathan Taylor to keep the county safe.
Officials say Biko was responsible for apprehending multiple suspects, finding lost and missing persons, and seizing millions of dollars in illegal narcotics and drugs.
After eight years, Biko began to suffer from multiple medical issues.
Biko retired on Jan. 18. Just a few weeks later, he died at his handler's home due to his medical conditions..
"We are certainly grateful for the over 8 years of service Biko gave to the Troup County Sheriff's Office assisting in the fight against illegal drugs and the recovery of lost and missing persons," Troup County Sheriff James Woodruff said in a statement.
Woodruff said Biko would be "he will be missed by all."