The Rock pumps up baseball team on Downtown Connector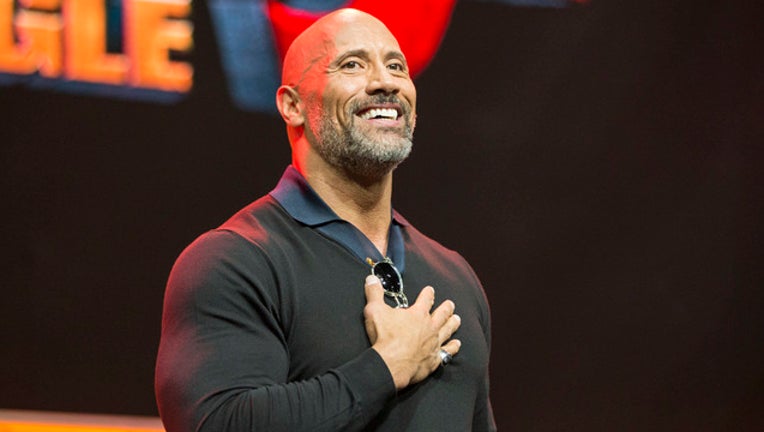 ATLANTA (FOX 5 Atlanta) - Getting stuck in traffic on the Downtown Connector isn't anyone's idea of fun, but it turned into something amazing for an Atlanta school's baseball team.
App users: View full article here
The Lovett School Lions were on their team bus heading to a Region 5-AAA baseball game when the team noticed that someone in the nearby lane wasn't just an average commuter.
It was Dwayne "The Rock" Johnson driving in his truck.
Johnson posted the interaction on his Instagram Sunday, showing the team crowded around the windows shouting at him.
After hearing that they were going to a game, Johnson shouted his encouragement to the group's excitement.
"I keep my windows super tinted on my pick up truck, but with the sun at just the right angle - people see thru my front windshield at some dude who looks a lot like The Rock," Johnson wrote. "Hope you boys kept your word and kicked ass."
Apparently getting The Rock's support can help in a major way, because the Lion's beat the Cedar Grove Saints 23-1. On their own Instagram, the team credited the actor, saying "Thank you @therock for the most unforgettable pre-game speech!"