The Latest: Equifax signed contract with IRS in September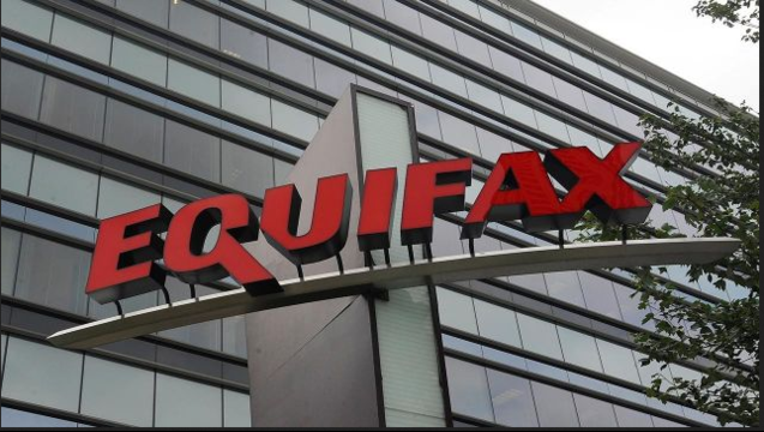 article
WASHINGTON (AP) - The Latest on the testimony of the former Equifax chairman and CEO as he testifies before Congress on the massive data breach affecting an estimated 145 million Americans (all times local):
5:30 p.m.
The company at the center of the biggest breach of personal information just signed a contract with the federal government to provide, well, personal information.
The Internal Revenue Service signed a $7.25 million contract with Equifax last month.
The company is dealing a breach of its systems by hackers who accessed or stole the information of 145 million Americans.
The no-bid contract, first reported by Politico, is for Equifax to provide the IRS with taxpayer and personal identity verification services. The contract stated that Equifax was the only company capable of providing these services to the IRS, and it was deemed a "critical" service that couldn't lapse.
___
2:30 p.m.
While Equifax's old CEO testifies in front of Congress, the company laid out a lucrative new salary package for its new CEO, Paulino Barros, Jr.
While Barros' base salary of $470,000 is not changing, he will now receive an extra $25,000 a month in pay for taking the interim CEO job for at least six months.
He will also get a $500,000 cash bonus if he meets certain undisclosed criteria by the company's board of directors. Barros will also receive a one-time grant of $1.5 million in Equifax stock and will be eligible for at least $372,000 in additional compensation for performance.
In total, Barros could make roughly $2.99 million for his job, and that could rise to $3.7 million based on performance.
While Barros is getting a hefty raise, he will be making far less than the roughly $15 million in total compensation that Smith received last year.
___
2:15 p.m.
Rep. Bob Latta, R-Ohio, says he wants to let congressional hearings into the Equifax breach run their course before making any decisions about where Congress should act to prevent future disclosures of Americans' personal information.
Latta oversees a House panel that is hearing from former Equifax Chairman Richard Smith. Smith resigned after it was determined sensitive information for 145 million Americans was stolen from company databases.
Latta says laws are already on the books that are designed to ensure consumer data is secured safely.
Latta says the theft of the data appears to be a result of specific problems at Equifax, adding "the big thing we heard today is it was a very human error on their part."
Democrats have introduced a flurry of legislation in response to the breach.
___
12 p.m.
The former chief executive at Equifax tells lawmakers that the sale of company stock by senior executives in early August was unrelated to the data breach at the company.
On Aug. 1 and 2, Equifax Chief Financial Officer John Gamble and two other executives, Rodolfo Ploder and Joseph Loughran, sold a combined $1.8 million in stock.
At a congressional hearing Tuesday, former company CEO Richard Smith described the executives as "honorable men, men of integrity."
Smith says that while the company was aware of suspicious activity by potential hackers, there was no indication that data had been removed from the system. He said that recognition only occurred after forensic experts conducted their review in the following weeks.
Smith also says that he was not involved in the approval process for the stock sales, which he says often occur on a quarterly basis.
___
10:45 a.m.
Several lawmakers on a congressional panel say Equifax's response to a massive data breach is unacceptable and still inadequate.
Rep. Frank Pallone, D-N.J., says that if Equifax wants to stay in business, its entire corporate culture needs to change to one that values security and transparency.
Former Equifax chairman and CEO Richard F. Smith is testifying before a House subcommittee overseeing digital commerce and consumer protection.
It's the first of several appearances taking place this week before House and Senate panels. They are reviewing a data breach that affected an estimated 145 million Americans.
Pallone says it has been four weeks since the breach was made public and Equifax's customer service has been "confusing and unhelpful."
Republican Rep. Greg Walden says he expects Smith's candor and cooperation as lawmakers learn how Equifax failed to secure its systems.
___
3:30 a.m.
The former chairman and CEO of Equifax says the challenge of responding to the concerns of tens of millions of consumers after a massive data breach proved overwhelming, and regrettably, mistakes were made.
In prepared congressional testimony, Richard F. Smith has outlined steps that the credit reporting company is taking to regain the nation's trust.
Smith's appearance before a House subcommittee Tuesday morning is the first of several he'll make this week as House and Senate panels review a data breach that affected an estimated 145 million Americans.
Smith says Equifax has greatly increased its customer service staff. It has also put in place a support package that includes free credit file monitoring, identity theft insurance and a credit lock that restricts access to a consumer's credit report.