The key players in the Bobbi Kristina Brown saga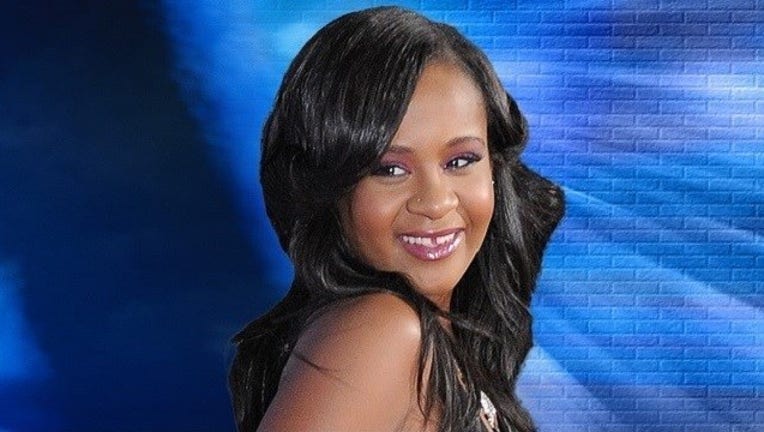 article
ATLANTA (AP) - Bobbi Kristina Brown, daughter of the late Whitney Houston and the only child between Houston and ex-husband Bobby Brown, has been hospitalized since she was found unresponsive in a bathtub at her suburban Atlanta home on Jan. 31.
Some facts about her and others associated with her:
BOBBI KRISTINA BROWN
She spent her entire life in the spotlight generated by Houston and Bobby Brown. She attended award shows and appeared on red carpets alongside them, and performed "My Love Is Your Love" along with her superstar mother in 2009. Bobbi Kristina wanted to become a singer and actor just like Houston, who died three years ago. But her career never took off. She ended up becoming a social media sensation, sending more than 11,000 tweets and attracting 164,000 followers. She often claimed she was married to her partner, Nick Gordon, the orphaned young man she grew up with after Houston brought him into the family. She is the sole inheritor of Houston's estate.
NICK GORDON
Bobbi Kristina was living with Gordon at the townhome where she was found in a bathtub. Police say Gordon performed CPR on her while a friend called 911. Houston brought Gordon into her household as an orphan at the age of 12, raising him and her daughter after divorcing Bobby Brown in 2007. Gordon wore a large tattoo of Houston's face on his arm and called the singer "mom," but she never fully adopted him or included him in the will. After Houston's death, Gordon and Bobbi Kristina went public with their romance. Bobby Brown says his daughter isn't and never has been married to Gordon.
BOBBY BROWN
The father of 21-year-old Bobbi Kristina. The former New Edition member and soul singer tied the knot with Whitney Houston in 1992, but their marriage was a tumultuous one. The two divorced in 2007. The 46-year-old Brown was known for a bad-boy image but also became a huge star, selling platinum records with New Edition and going solo before drugs and legal woes derailed his career.
PATRICIA HOUSTON
Whitney Houston's sister-in-law and manager, married to Whitney Houston's brother Gary. After the late singer's death in 2012, Patricia was appointed administrator of the trust fund Whitney Houston set up for Bobbi Kristina. Gordon and Bobbi Kristina's announcement of their marriage on social media troubled Patricia, who always viewed the two as brother and sister. She eventually obtained a restraining order against Gordon, effective through April.
MAXWELL LOMAS
Lomas, 24, of Duluth, Georgia, was listed in the police report as being at Bobbi Kristina and Nick Gordon's home when investigators arrived. He claims he was the one that found Bobbi Kristina face-down in the bathtub. Lomas has had a checkered past. Last month, he was arrested and charged with weapons offenses, possession of marijuana with intent to distribute, and possession of a prescription anxiety medication. Lomas pleaded not guilty to the charges, according to his attorney, who said the arrest is unrelated to Brown being found in the bathtub.
Copyright 2015 The Associated Press. All rights reserved. This material may not be published, broadcast, rewritten or redistributed.