Texas man brings real weapon to water gun fight, shoots 15-year-old girl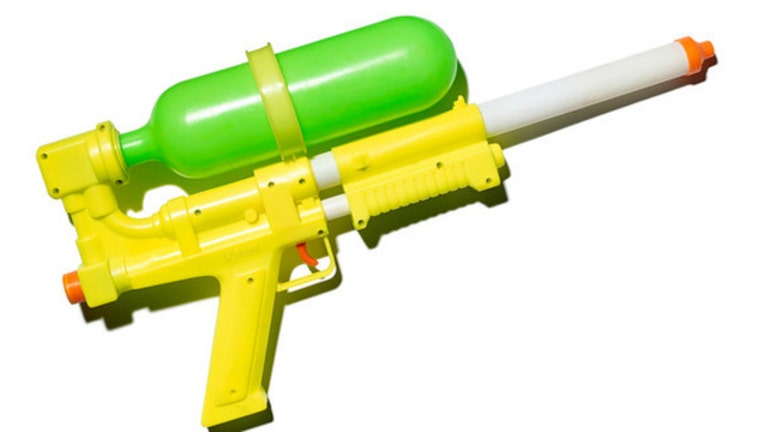 article
A real gun went off during a water-gun fight at a family barbecue Saturday and the bullet struck a teen in the shoulder, Houston police said. The victim, a 15-year-old girl, was in stable condition at a local hospital and was expected to recover, KHOU-TV reported.
Police said people at the barbecue were playing with water guns when the girl was shot. They said there were conflicting stories about what happened but it appeared the shooting, which took place around 5 p.m. Saturday at a home in North Harris County, was accidental, KTRK-TV reported. Lt. Daniel Garza told the station the owner of the 9-mm. gun, a 40-year-old friend of the family hosting the party, was taken into custody and could be charged with deadly conduct.
A teen told KTRK that he saw the shooting.
"When the 40-year-old man went to go get his dry clothes, he had a gun somewhere in there," Lawrence Martinez said. "And when he went to holster it he was spinning it on his finger, he pulled the trigger and accidentally shot her near the collarbone."