Ten apartments destroyed in blaze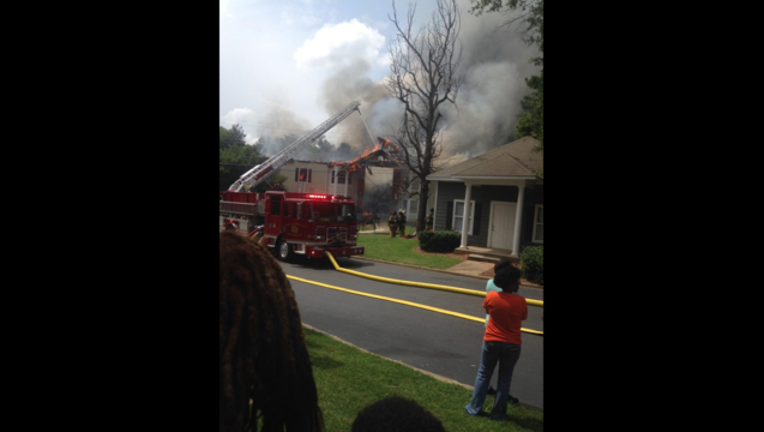 article

Firefighters let residents back into their homes Saturday night after a blaze tore through a building at the Highlands at East Atlanta apartments, Saturday afternoon.
Some units have heavy water damage while others are completely destroyed. Ten units were damaged at the complex off Flat Shoals Road.

"My mom is pretty hurt. She's been living here for 15 years," said the daughter of one fire victim, who says her mother must find another complex to live.

DeKalb County firefighters said the building had heavy flames when they arrived, and despite the manpower, crews did not have enough water pressure from hydrants to tackle the flames.

"A lot of the fire we saw- we would have liked to put water on the fire. We didn't have the volume we needed," said Captain Eric Jackson.
The Red Cross said they are assisting 36 people displaced by the fire.